Jump to section…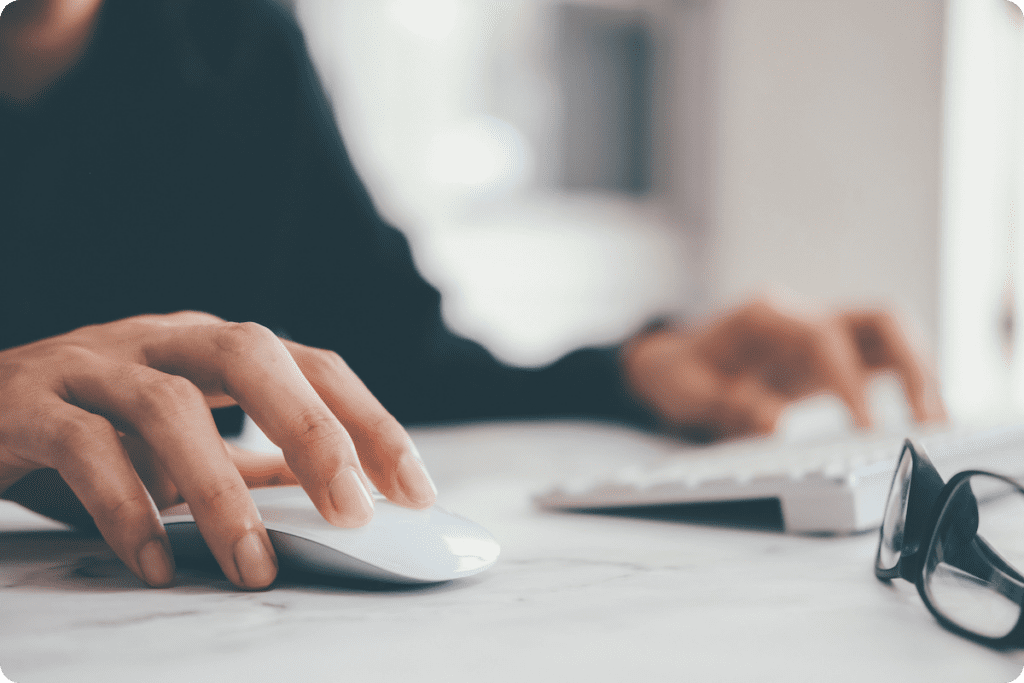 Most of us have experienced burnout: feeling overwhelmed, exhausted, and even helpless in the face of daily life and work challenges. We often try to power through it, using sheer willpower to ignore the signs until they become too overwhelming. Thankfully, there's a better way to manage burnout. Enter burnout coaching, a.k.a. burnout prevention coaching.

This relatively new and quickly growing health resource has become a game changer for individuals and organizations. Read on to learn why.
What Is a Burnout Coach?
A burnout coach—or more accurately, a burnout prevention coach—works with clients with a niche focus on burnout, exhaustion, and stress. They help take the guesswork out of self-care and stress management by teaching and supporting clients to prioritize their health, be more mindful of boundaries, and develop tools for building resilience to manage difficult days or stressors.
What one might refer to as a burnout "life coach," we at a)plan refer to as a "whole-person coach" because we believe all aspects of life are interconnected. Our comprehensive approach to well-being considers one's physical, emotional, spiritual, and mental needs to develop a plan that doesn't just focus on an isolated event, but also considers a holistic solution to burnout. 
This type of coaching has quickly risen in popularity as individuals aim to correct course and reclaim balance in their lives. But why is there such a great need for burnout coaching in the first place? Let's take a look.
The Landscape Creating a Need for Burnout Resources
In an article on 9 trends that will shape work in 2023, HBR says, "Everyone's social skills have eroded since 2020. Burnout, exhaustion, and career insecurity erode performance." This is supported by recent studies (2021-2023) from McKinsey, which reveal that anywhere from a quarter to nearly half of the workforce is burnt out. The problem is everywhere, and it doesn't seem to resolve. As McKinsey bluntly states in a 2022 article, "the burnout continues." The question is no longer whether it exists, but rather what we can do about it.
On a recent episode of the McKinsey Podcast, Erica Coe said, "Wellness is certainly critical, but in and of itself, it's not sufficient. It's very important that individuals learn different resilience skills, different coping strategies, and that there is an individual approach to support."
That is to say, simply adopting a yoga practice or a new breathing exercise is probably not enough to overcome burnout today. Individuals wanting to solve the burnout problem need whole-person, comprehensive resources, like burnout coaching, that don't just help relieve stress, but also help prevent burnout from reoccurring.
How to Get Burnout Coaching
Individuals seeking burnout prevention can turn to burnout coaching to access valuable advice, techniques, and support to reframe their current situations. Just as commonly, an organization can subsidize burnout prevention coaching for their employees.
In some instances, we've seen employees specifically ask their organizations for this exact resource and get it. In that case, a note to your boss or supervisor might be a good place to start. A short template you may use:
I am dedicated to this company, excelling in my role and helping us succeed. Just as importantly, I need to make sure I am managing my work life sustainably, and a resource to help with burnout prevention, like coaching, would go a long way. I would like to engage in a conversation about what it would look like to receive access to coaching as part of an employee wellness program.
At a)plan, we have served many employees as part of organizational contracts focused on burnout prevention. If you're looking for coaching for yourself or your staff, let us know more about your situation here.
Use Cases for Working with a Burnout Coach
Anyone can benefit from working with a burnout prevention coach in order to gain insight on how to manage stress, identify the warning signs of burnout, and create healthier lifestyle habits. More specifically, some example use cases include:
The executive leader who is emotionally taxed from the hard work of managing people, hiring, firing, etc.
The new manager who is encumbered by a litany of new tasks, responsibilities, and demands
The startup employee who is forced to wear more hats than one would wear in most other jobs
The freelancer or consultant who has a full schedule with demanding hours and expectations
The dedicated employee who tends to go above and beyond their assigned responsibilities, hoping to gain recognition and promotion.
The list doesn't end there. Considering the ubiquity of burnout today, there are numerous reasons one might seek a coach beyond work-related incidents to include situational life and relationship stressors.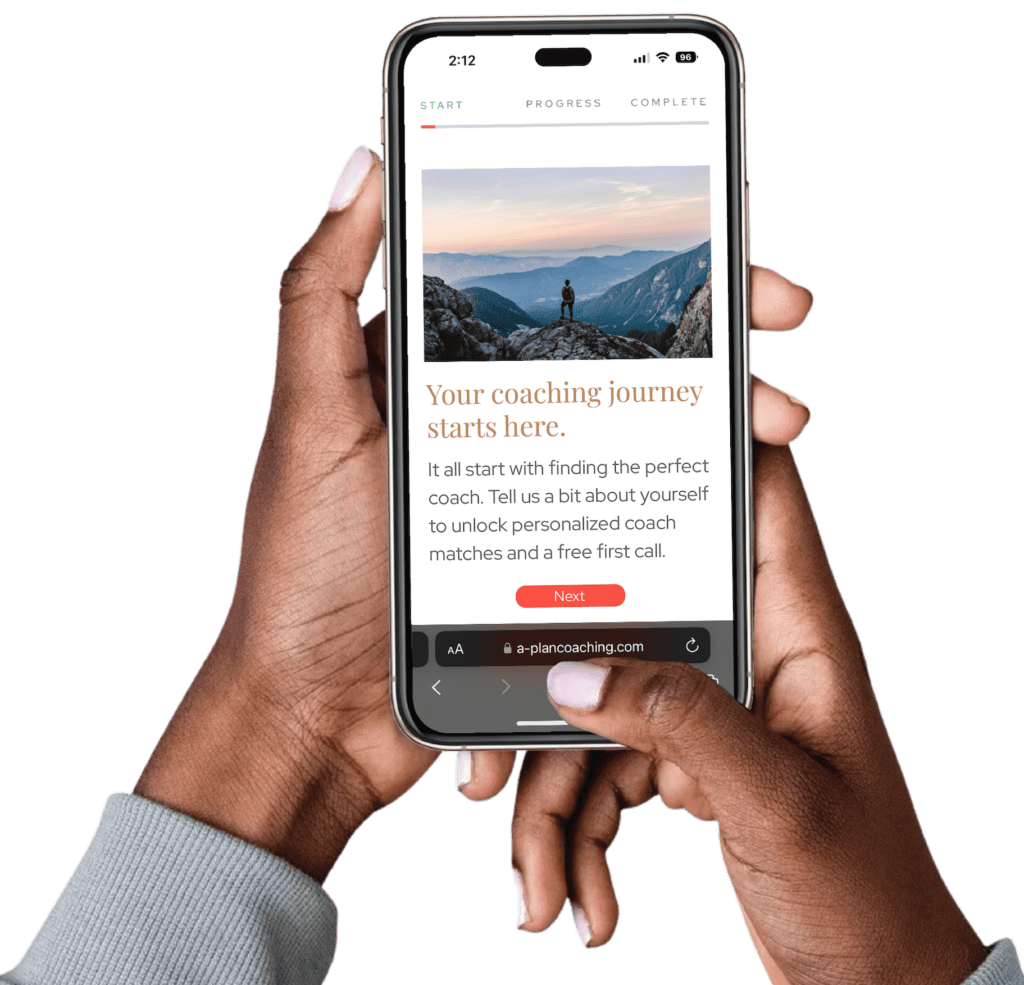 Find a burnout prevention coach today. Our free coach-matching tool helps you find the perfect coach in minutes.
Burnout Coaches at a)plan
Holistic wellness is core to our approach at a)plan, and hundreds of our coaching engagements have touched on burnout particularly. It's one of the most common starting points and catalysts for people with big aspirations to make big improvements in their lives.
Coaches at a)plan prioritize helping clients overcome burnout first by identifying what they want. From there, our coaches use a consistent coaching method that moves beyond talking and into action. From launch exercises, to setting goals, to changing habits, to one-on-one coaching, clients receive support and accountability to manage their stress, restructure their lives, and prevent future burnout.
Match with a Burnout Prevention Coach
Burnout is not something to be taken lightly, as it can tremendously impact one's emotional, physical, and mental health. As burnout becomes more common, so does the need for burnout coaching—a niche resource that is going "mainstream" to help individuals achieve work-life balance.
At a)plan, we make it easy to connect with a burnout prevention coach who will work with you to create an individualized plan for regaining balance and avoiding future burnout. Simply complete our short coach matching survey so that we can match you with the coach that best suits your needs. It's time to recharge and regain your life through coaching!
Interested in burnout prevention coaching?
Get in touch here to let us know more.