Jump to section…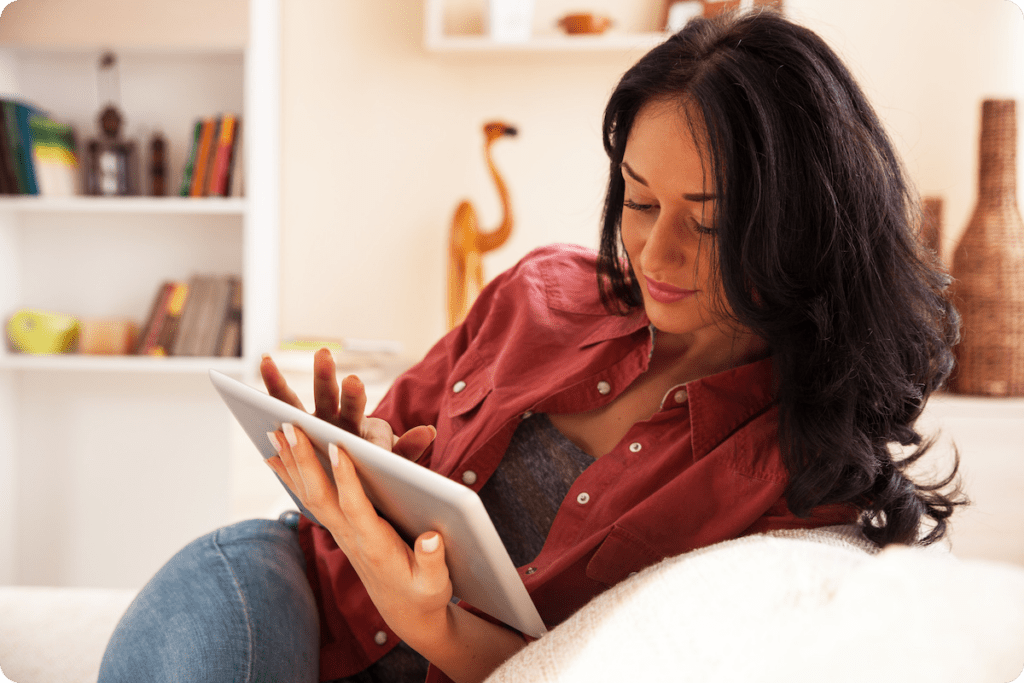 Change is inevitable, but how you experience it is up to you. If you desire meaningful change but feel held back by fear and uncertainty, transformational coaching can help you experience breakthroughs in key areas of your life.
What Is Transformational Coaching?
Transformational coaching involves working with a coach to make meaningful and lasting changes in areas like health, career, relationships, finances, and emotional well-being. This type of coaching helps individuals focus on their personal growth by encouraging them to:
Recognize existing patterns of resistance
Acknowledge how these patterns can prevent them from making progress
Reframe their thinking about life in positive ways
Unlock new possibilities for achieving what they really want (e.g. in life or work).
At a)plan, transformation coaching is part of our whole-person coaching approach in which clients are supported and empowered to make inner transformations that ultimately lead to long-lasting, outer change. This enables individuals to explore their goals, dreams, and desires and to create plans to achieve them, resulting in increased self-awareness and personal development.
Types of Transformation a Coach Helps Create
To fully grasp the types of changes achieved through transformation coaching, it's helpful to understand what we mean by "transformations." The experience of personal transformation occurs over time during which one creates and sustains a positive change in life. Such transformations may be related to physical health, emotional well-being, relationships with family and friends, professional advancements, or personal skills.
Health Transformations
A transformation coach can help clients make significant changes in lifestyle and behaviors to achieve their health and fitness goals. Clients identify bad habits, recognize limiting beliefs, and create realistic goals, receiving support to take the actions necessary to achieve successful outcomes for lasting health and physical wellness.
Relationship Transformations
A transformation coach can help clients discover and master new skills and techniques to improve their relationships with friends, family, or a significant other. While relationship coaching typically involves two people, transformative coaching encourages clients to make changes within themselves to positively impact their relationships.
Career Transformations
A transformation coach can help clients gain valuable insights into their skills, values, and interests to design meaningful and achievable career pathways. Through transformational coaching, clients progress toward realizing their desired work-life outcomes and build self-confidence to achieve job satisfaction, make a career change, or start a new business venture.
Although no two paths of transformation are exactly alike, it's important to remember that progress often comes at a steady pace over time. That's why, at a)plan, we view transformation coaching as an ongoing supplement to life and work that helps you move through life with more intention.
What Does a Transformational Coach Do?
A transformation coach works with clients to help them identify the patterns in thoughts and behaviors preventing them from achieving their goals or living a more fulfilling life. By engaging in ongoing exploration, self-reflection, active listening, and trustful dialogue, individuals are empowered to move through their current challenges, discover their true potential, and ultimately reach a more advanced stage of living.
At a)plan, our consistent coaching approach is proven to help clients achieve positive and lasting change. Transformative coaching begins with immersive launch exercises to align with where exactly in your life you want to see a transformation. From there, consistent one-on-one sessions hold you accountable to your goals and aspirations.
Our clients also benefit from tech-enabled enhancements to the coaching experience to ensure progress and commitment to transformations. For example, you can use the a)plan app for direct access to your coach anytime via messaging within the app.
Breakthrough Coaching vs. Transformational Coaching
"Breakthroughs" and "transformations" are often used synonymously and largely utilize the same coaching approach. However, at a)plan coaching, we view a complete transformation as a series of breakthroughs. A "breakthrough" is a more specific moment of clarity or life improvement, whereas a transformation is a more complete end result or new way of being.
Breakthrough coaching may be a more accurate term when clients aim to identify and achieve specific goals in a particular area of life. For example, a)plan clients have used breakthrough coaching to prepare for a promotion at work. Transformative coaching takes this approach a step further and empowers clients to rethink what's possible for their lives entirely—not just changing one aspect, but often transforming their entire life trajectory.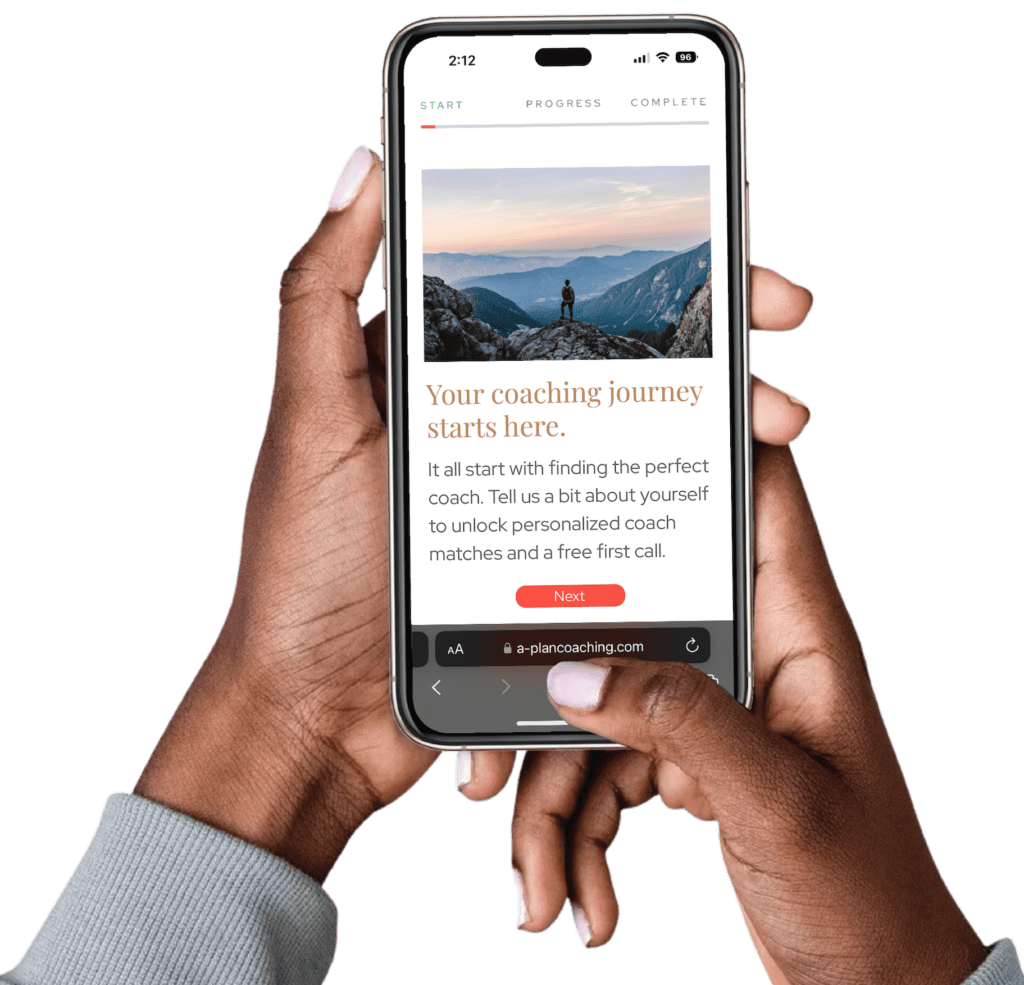 Transform your life or career with the help of a coach. Our free tool helps you find the perfect coach in minutes.
Transformational Coaching at a)plan
We often aren't fully aware of our own capacity for creating change in our lives. Because of this, a transformational coach helps clients take small steps and adjust their habits to make significant changes.
At a)plan, transformational breakthroughs are core to our approach—we optimize for them. A transformation results from newly adopted changes that improve one's life. a)plan coaches are trained to identify these opportunities alongside their clients and push them to achieve new heights.
Match with a Transformational Coach
At a)plan coaching, transformation is at the core of everything we do. Every coach on our roster of 50+ coaches is skilled at helping clients move from where they are to where they want to be. Our coaches help generate breakthrough results that transform lives.
A great first step to finding your own transformation coach is to complete our coach-matching survey. This short survey considers the key areas you desire to change and our coaches' areas of expertise to gain access to personalized recommendations based on your responses. At a)plan, we believe finding the right coach is essential to achieving one's goals. Get ready for an exciting new chapter!
Interested in transformational coaching?
Get in touch here to let us know more.