Jump to section…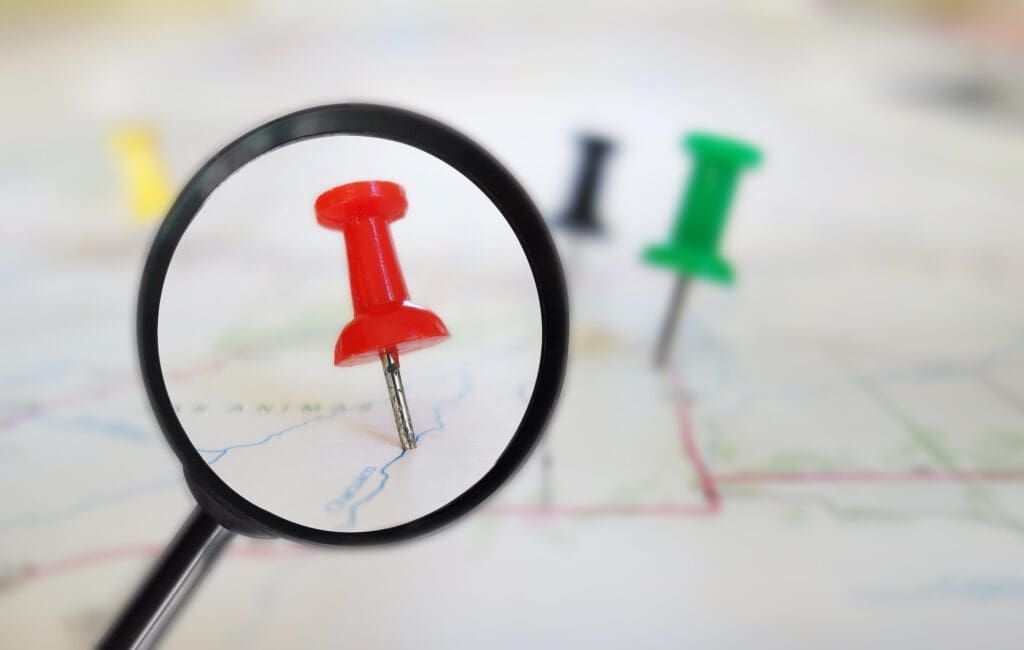 Are you struggling to finish projects, manage your workload, or stick to your goals? Do you wish you could get more out of your day and maximize the hours spent at your desk or creative workspace? If any of that resonates, it may be time to hire a productivity coach.
What Is a Productivity Coach?
A productivity coach is someone who helps individuals increase their overall productivity in both work and life contexts, often by focusing on time management, habits, and behavioral change.
Through productivity coaching, a client works one-on-one with a coach to unpack what's already working, what isn't working, areas for improvement, roadblocks, goals, and plans for improving the future. A personal productivity coach then helps the client implement new strategies and adopt new habits to increase productivity, all while holding them accountable during each step of the process.
Who Should Hire a Productivity Coach?
Productivity coaching can benefit anyone hoping to increase their productivity, whether you have major career aspirations or personal goals that require efficient and focused attention.
We've all been there. Life gets in the way or our to-do lists spiral out of control, leaving us overwhelmed and unsure how to get back on track. As far as who should hire a productivity coach, those who get the most value from the experience are:
Struggling to manage their time effectively
Having difficulty prioritizing tasks
Finding it hard to stay focused and motivated
Facing challenges caused by procrastination or other habits
Dealing with life circumstances that create distractions
Note that, for most people, the challenges in the list above are not quick and simple fixes. Challenges related to productivity ebb and flow, impacting us at different, often unpredictable, times in our lives and careers.
Maybe you're a mother who wants to be more productive at work so you can spend more time with your kids. Or maybe you run a website and your desire to operate your blog more efficiently inspires a goal to boost your overall productivity. Perhaps you're trying to get more out of your workout routine by increasing your output in the gym. There's no shortage of examples when it comes to who might want to try productivity coaching.
Whatever the case, coaching should be viewed as a long-term supplement to a well-balanced lifestyle. It is not a solution that magically makes things better in a matter of days or weeks!
3 Key Benefits of Working with a Productivity Coach
As with all coaching engagements, the benefit entirely depends on the specific individual. However, some common patterns exist as they relate to productivity. At a)plan, we've successfully coached hundreds of individuals who have improved their habits, focus, productivity, and more. Here are a few benefits we see on a consistent basis.
1. Room for New Thinking
Sometimes a fresh perspective makes all the difference. If you've tried to improve your relationship to productivity on your own to this point, chances are you'll find value in simply sharing that journey with a coach—someone who brings new perspectives and ideas to the table.
A great productivity coach inspires their clients to look at the whole picture. This involves unpacking inhibitors of growth, revisiting goals, analyzing habits, and considering the intersectionality of our lives and careers.
At a)plan, we often talk about our whole-person coaching approach, which was inspired by the reality that all of our lives are intersectional: when something isn't working in one area of life (e.g., struggling marriage), it directly impacts another area (e.g., focus at work). A whole-person coach can help clients identify all the potential forces and influences impacting productivity.
2. Habit Change Within Reach
Piggybacking on the previous benefit, analyzing habits could be the direct result of a coach offering a new perspective. And luckily for clients, it's not just about analyzing habits. A coach helps their clients keep the good ones, ditch the bad ones, and develop the much-needed ones.
Habit change is incredibly difficult, but it's often the most influential variable impacting productivity levels. With a resource like a)plan, clients gain round-the-clock access to their coaches (unlimited texting and app access) and weekly one-on-one coaching sessions. This high-touch approach makes habit change and habit development much more accessible. As a result, a)plan clients consistently experience powerful transformations and breakthroughs.
3. Your Personal Accountability System
We've covered the value of new thinking and new habits when trying to improve productivity. But none of that matters in the absence of consistency and accountability. That's why a productivity coach's role as an accountability partner is so critical.
Through regular sessions, encouragement, and course corrections, your coach becomes your personal accountability partner—a second person who is equally invested in your success. In fact, a coach's only agenda is your success and fulfillment. That means they'll do whatever it takes to keep you on a path toward those outcomes.
Productivity Is an Output, Not an Input
It's a fundamental tenet at a)plan that a topic like productivity cannot and should not be analyzed in a vacuum. Productivity is an output, a result of many other inputs. Are you sleeping well? Fulfilled in your personal relationships? Challenged at work? Lacking inspiration? These and other questions represent inputs that directly impact productivity levels.
To understand productivity as an output is to understand the value of whole-person coaching. To truly unlock new levels of productivity, we must first understand all the different variables impacting it. From there, we can begin to take advantage of the benefits mentioned previously.
Productivity Coaches at a)plan coaching
Since all 40-plus a)plan coaches are closely vetted and trained, our entire team is equipped to coach clients through our whole-person approach. Topics like productivity, motivation, and efficiency are some of the most common focuses within a whole-person coaching lens; therefore, nearly all a)plan coaches have experience unlocking improved productivity for their clients.
To begin working with a seasoned productivity coach at a)plan, tell us about your situation through our coach matching survey. You'll receive three coach recommendations based on your specific preferences and needs, plus the opportunity to have a free initial session with the coach of your choice. You'll also have the chance to speak to us directly for a more direct matching experience, and we'll be happy to help you find your perfect coach.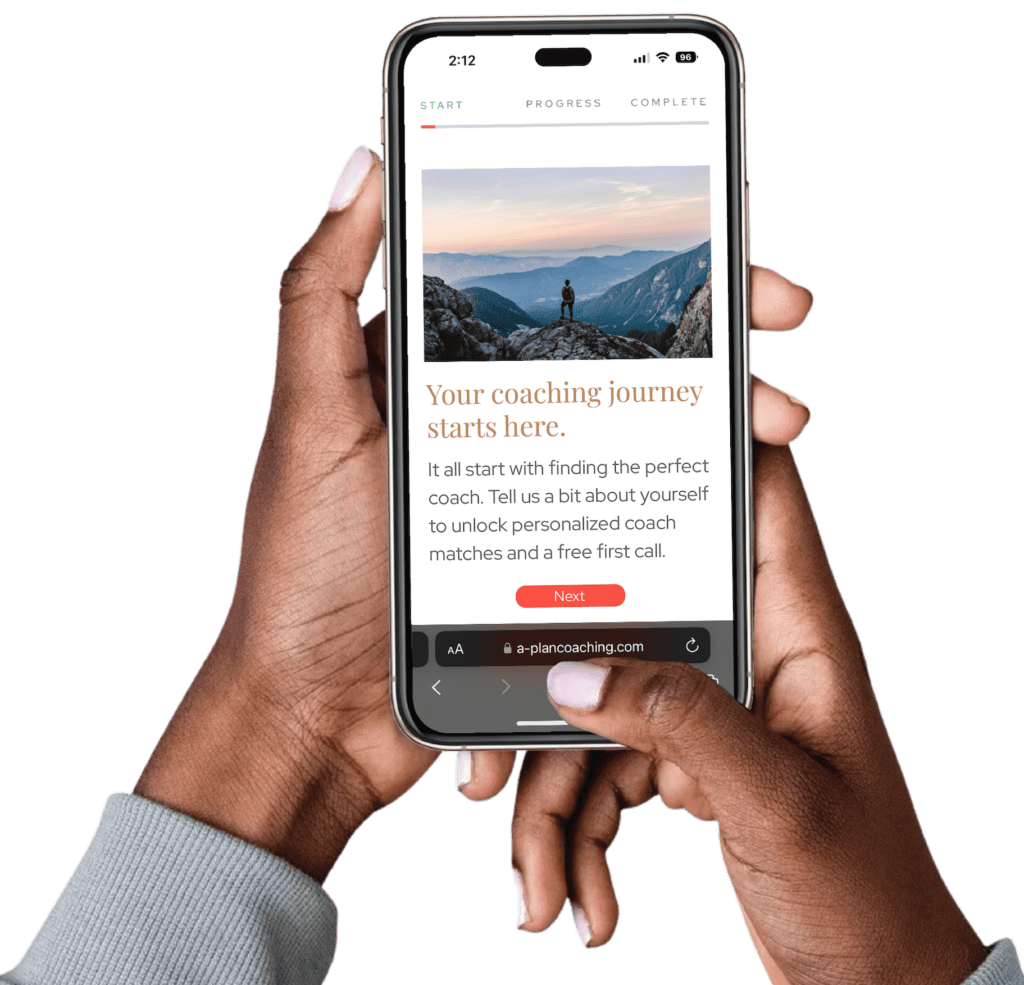 Find a coach to help improve your productivity today. Our free coach-matching tool helps you find the perfect coach in minutes.