Jump to section…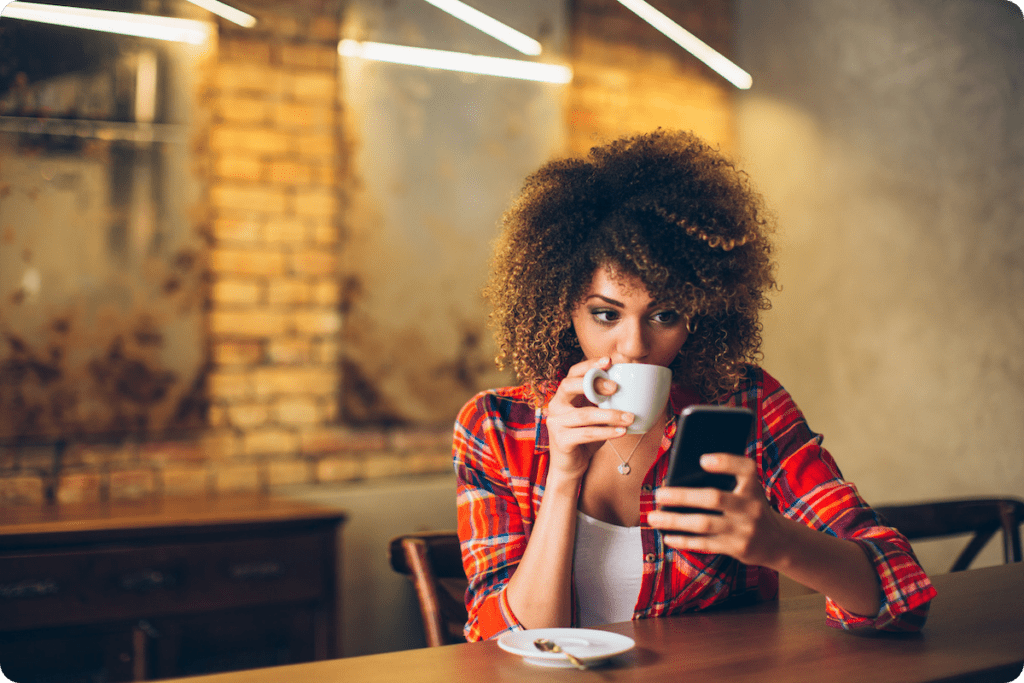 An intuitive life coach can help you break through mental blockages and tap into your inner wisdom to create meaningful transformation. Whether you want clarity in a specific area of your life or to make a comprehensive lifestyle change, read on to learn how this inspiring coaching approach works.
What Is an Intuitive Coach?
An intuitive life coach works with clients to help them improve their lives and achieve their goals with an elevated focus on intuition. Through intuitive life coaching, the coach aims to unlock a client's ability to access their own intuition to help determine what they really want in life and how to get it.
Intuition can be an incredibly powerful tool in any coaching journey. It is generally defined as the ability to attain knowledge, reach a decision, or experience a breakthrough by tapping into oneself. Intuition is often described as what you feel in your gut, your heart, or your soul.
In the context of coaching, intuition can play a small or significant role in your experience. At a)plan, while all of our coaches use our same proprietary coaching approach, every coach has a unique style. Some encourage the use of intuition more than others.
What Does an Intuitive Coach Do?
At a)plan, our coaches who focus on intuition combine our whole-person approach to coaching with emotional and spiritual development practices. Rather than targeting one specific area of improvement, our coaches help clients create holistic and lasting change by understanding the connections between mind, body, and spirit. 
An intuitive coaching experience often involves techniques, such as centering, visualization, goal setting, and mindfulness practices. When used in conjunction with one another, these intentional techniques can drive powerful transformation for clients.
To get a bit more specific, let's look at some examples. An intuitive life coach using a)plan's whole-person approach would:
Help clients reflect deeply to take inventory of where they are now versus where they want to be.
Encourage honesty and vulnerability, helping clients identify what is getting in the way of achieving their big aspirations.
Help clients trust the process—intuition doesn't always have to make sense to everyone else. If it makes sense to you, the client, then it's worth exploring.
Develop ideas for goals and new habits to improve life or work by encouraging a healthy mix of heart and mind.
For coaching to be "intuitive," you must follow your heart and perhaps allow yourself to get a bit spiritual. What is the universe telling you? How have the stars aligned for you to take your next step? How does what you're putting out into the world impact what you receive in return? A coach can help guide you to find answers to these questions and more.
Example Outcomes of Successful Intuitive Coaching
Intuitive coaching is a personal experience because clients must look within to identify what they want, find answers to deep questions, and listen to their intuition. Some example outcomes of what a successful intuitive coaching engagement might look like include:
Determining your values aren't aligned with your work and deciding to trust your gut and switch career paths.
Taking a leap of faith and moving to an entirely new city to pursue a different lifestyle.
Pursuing a business venture for which you can't yet see all the pieces of the puzzle, but trusting there's a path to success.
As these examples show, working with a coach is beneficial for people facing challenges or decisions that don't have an obvious playbook. Coaches work with clients to tap into and listen to the gut feeling pulling them in a particular direction.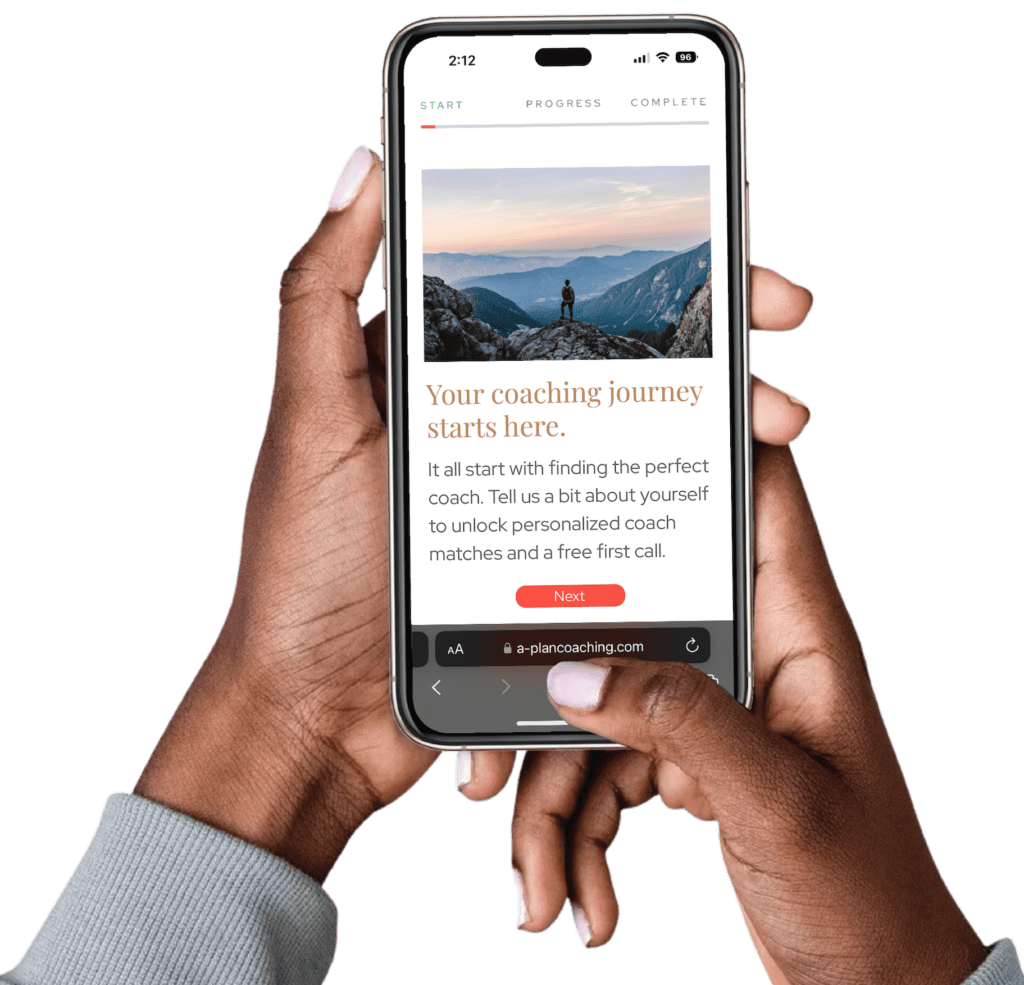 Our free coach-matching tool helps you find the perfect intuitive coach in minutes.
Intuitive Life Coaching: What It Is Not
Just as important as understanding what is an intuitive life coach, so is understanding what not to expect from this type of coaching. At a)plan, our coaches are experienced and trained to avoid crossing various lines that could harm the coaching engagement. These include:
Telling clients what to do or what not to do against the client's own intuition
Expressing their personal opinions regarding clients' life or career decisions
Doing the work for their clients (coaching ultimately requires change within the client)
Passing judgment that may be discouraging or harmful to clients.
All coaching engagements require clients to go deep and get real. It's not a weekly appointment to simply create and review to-do lists. Instead, coaching offers the accountability, support, and guidance you need to learn to trust yourself and actively build the life you desire to see transformative results.
In addition, intuitive coaching is not therapy. While there is some overlap between coaching and therapy practices, coaching focuses on moving forward, while therapy typically focuses on healing past traumas. Understanding the key differences between coaching and therapy can help you decide the best path for your self-development journey. 
Matching with the Perfect Coach
Finding the right coach to help you learn how to trust your intuition and consciously create the life of your dreams is an important step in reaching new heights of self-fulfillment. At a)plan coaching, we have 60 coaches trained in our proprietary coaching methodology who can help you go deep, access your desires, and achieve your goals.
Working with the right intuitive life coach is the first step toward identifying what's holding you back from living the life you really want. Use our coach matching survey to quickly and easily receive three personalized coach recommendations. We'll provide you with some coach options who are passionate about intuition, then you can schedule a free compatibility call to ensure they're the right fit for you.
Interested in intuitive coaching?
Get in touch here to let us know more.