Jump to section…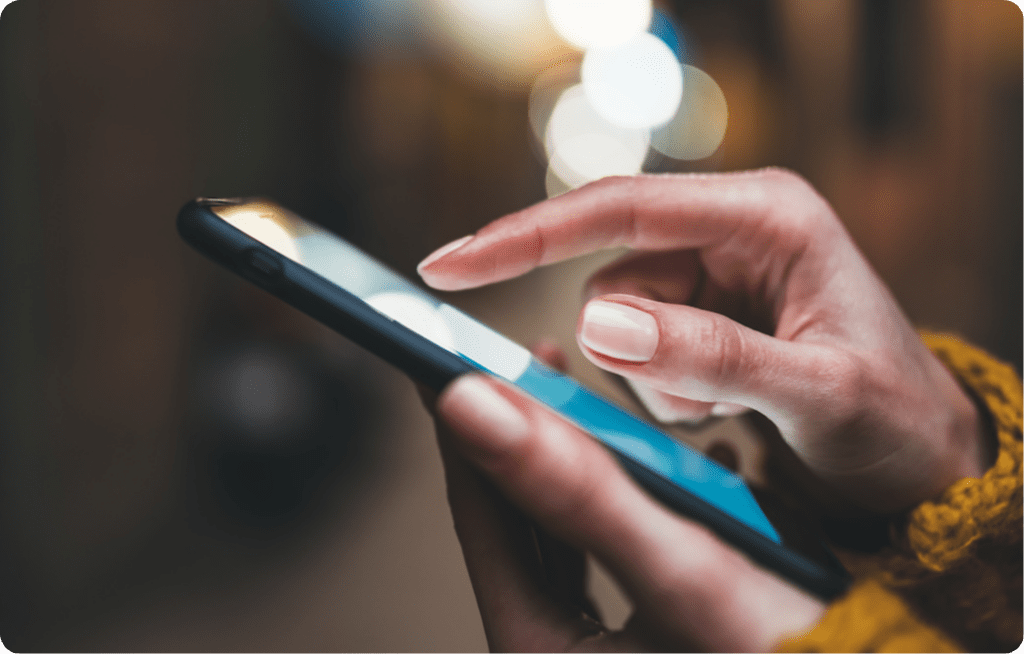 What Is a Mindfulness Coach?
Mindfulness coaching is a holistic wellness resource that helps clients create and sustain a mindfulness practice. Over time, a mindfulness coach helps clients achieve an elevated state of being in which they are more present, aware, and at peace with themselves, others, and the world around them. 
Achieving mindfulness requires paying closer attention to one's thoughts, feelings, and surroundings. A mindfulness coach helps clients develop a sense of self-awareness and control over their reactions to life's developments. By working with a coach, individuals can learn to cultivate a greater sense of calm and inner peace, leading to a more fulfilling life.
Do you crave a more peaceful life? Do you want to make decisions with clarity and pursue your goals intentionally? Read on to learn why a mindfulness coach may be the key to cultivating these desires.
What to Expect from Mindfulness Coaching
Through personalized techniques and strategies, a coach can help you decrease stress, improve overall well-being, and cultivate a more peaceful and centered mindset. Mindfulness coaches are trained to guide you on this journey, providing support, encouragement, and accountability along the way.
When you work with a mindfulness coach at a)plan, you'll receive:
Weekly 30-minute sessions with your coach through our app
Unlimited chat support with your coach
Launch exercises that begin your engagement with deep reflection
Goal-setting and progress tracking through our app
Self-awareness and compassionate communication techniques.
An a)plan client beginning mindfulness coaching will experience our flagship offering of whole-person coaching with an extra emphasis on mindfulness work. For example, some a)plan clients work with their coaches on creating a breathing practice to use in stressful or overwhelming situations. Other clients opt to begin each session with a short "centering" or a guided meditation to help connect mind and body. By promoting mindfulness during each coaching session, clients gain access to consistent practice and tactical strategies to take with them beyond each session.
The specifics of each coaching session always depend on each client's specific needs and goals. However, the structure of our engagements at a)plan are consistent to ensure every client receives the highest level of coaching support. Whether you're new to mindfulness or looking to deepen your practice, investing in mindfulness coaching can help you unlock your full potential and achieve the peace and balance you desire.
The Power of a Mindfulness Coaching App
The a)plan coaching app is a revolutionary way to support clients as they pursue a greater sense of personal well-being. Our coaching app promotes growth and intentionality by encouraging clients to document a wide range of data, including goals, subgoals, challenges, new discoveries, and intentions for the week.
Highlights of our app specifically designed to promote mindfulness include:
Tracking gratitudes
Tracking accomplishments
Messages/notifications from your coach that promote mindfulness
Sharing images with other users to promote a place of gratitude.
Our mindfulness coaching app is uniquely integrated with our weekly coaching session format. Clients and coaches discuss weekly progress as reflected in each user's app profile.
3 Reasons to Hire a Mindfulness Coach Today
With the support of a mindfulness coach, you can learn to approach life with more intention and focus, allowing you to experience greater fulfillment. Here are three common reasons a)plan clients pursue mindfulness coaching.
1. To Develop a Daily Mindfulness Practice
Mindfulness is a way of being, and coaching supports the consistent and sustainable creation of a practice (techniques and strategies to stay present) that works for you. Mindfulness coaches teach techniques to manage stress, increase focus, and cultivate a greater sense of awareness. Then they help clients develop a plan to use these strategies daily.
2. To Stay Accountable to Your Mindfulness Goals
For many of us, mindfulness isn't the most natural of headspaces. A vast majority of us are prone to negativity bias, or the natural inclination to make negative assumptions over positive ones. As a result, remaining committed to a better way of mental being often requires accountability. 
3. To Gain Clarity and Focus
If you're searching for a mindfulness coach, chances are you're already somewhat aware of your own relationship to mindfulness. Some of us just need that extra push to gain clarity and focus for a journey that's already in motion. Coaching meets you wherever you are today to help you get where you want to be tomorrow, next week, or in the months ahead.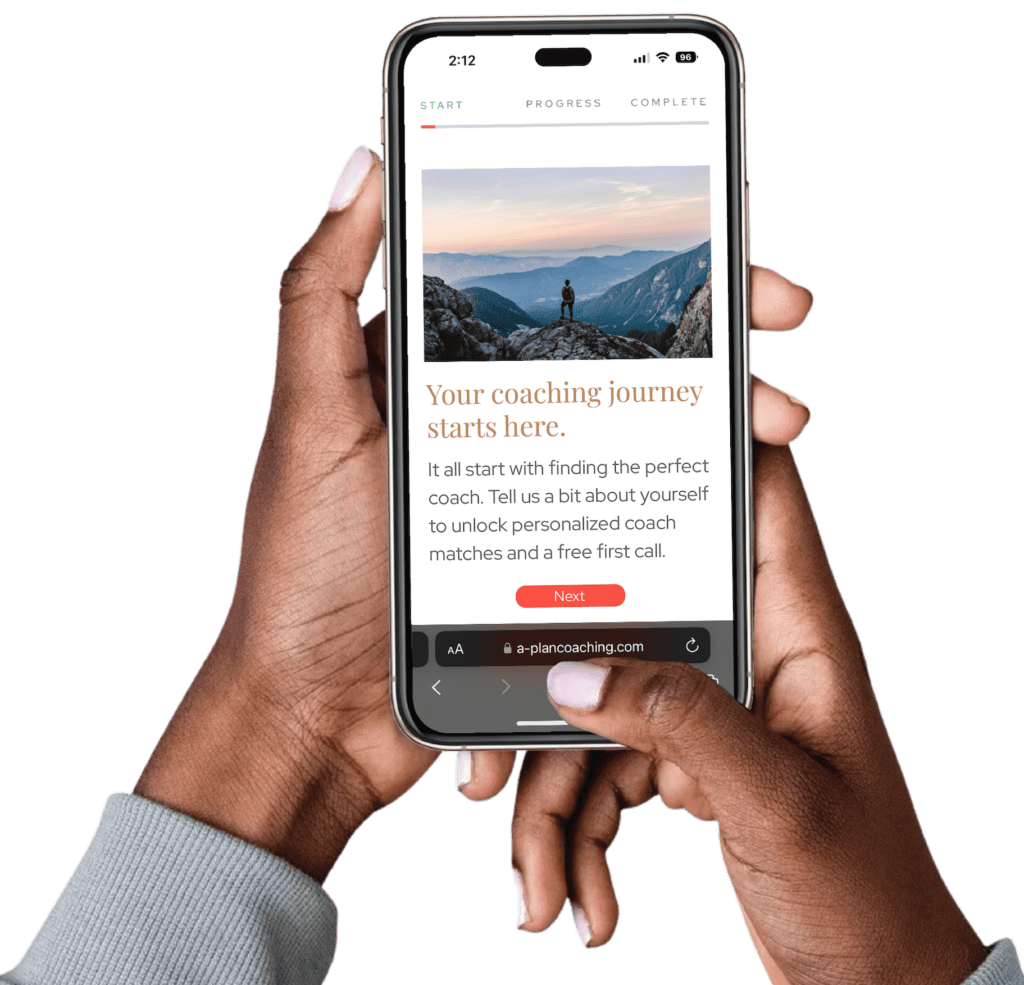 Our free coach-matching tool helps you find the perfect mindfulness coach in minutes.
How to Hire a Mindfulness Coach
A great coach helps you develop a personalized mindfulness practice and guides you through the process of cultivating awareness, compassion, and resilience. Whether you're looking to reduce stress, improve your mental well-being, or live a more fulfilling life, mindfulness coaching can be an excellent investment in your overall health and happiness.
But how do you choose the right coach when there are hundreds of mindfulness coaches promoting their services?
Hire a coach who doesn't just talk the talk, but also walks the walk. If you want someone to support you in mindfulness, you'll want a coach who practices mindfulness in his or her own life. Scheduling a compatibility call before hiring a coach is one of the best ways to ensure they have the experience you're looking for.

Hire a coach who uses a proven coaching methodology. Because coaching is an unregulated industry (anyone can call oneself a coach without having any experience or training), it's essential to consider someone's credentials before hiring them. At a)plan, all our coaches are trained in our proven coaching method to ensure we provide clients with the best experience possible. 
Match with the Perfect Coach at a)plan
If you're seeking a boost in mindfulness, perhaps it's time to take action and make a change. Imagine waking up every day with a renewed sense of peace and clarity, ready to take on whatever challenges come your way. You can make that dream a reality with coaching.
Our coaches are trained to guide you through mindfulness practices and techniques to help you live a more centered and fulfilling life. We understand that change can be scary, but we'll be there every step of the way to support your growth. Take the first step toward a happier and more mindful life by taking our coach-matching survey and finding your perfect coach today.
Interested in mindfulness coaching?
Take our coach-matching survey to get started.