Jump to section…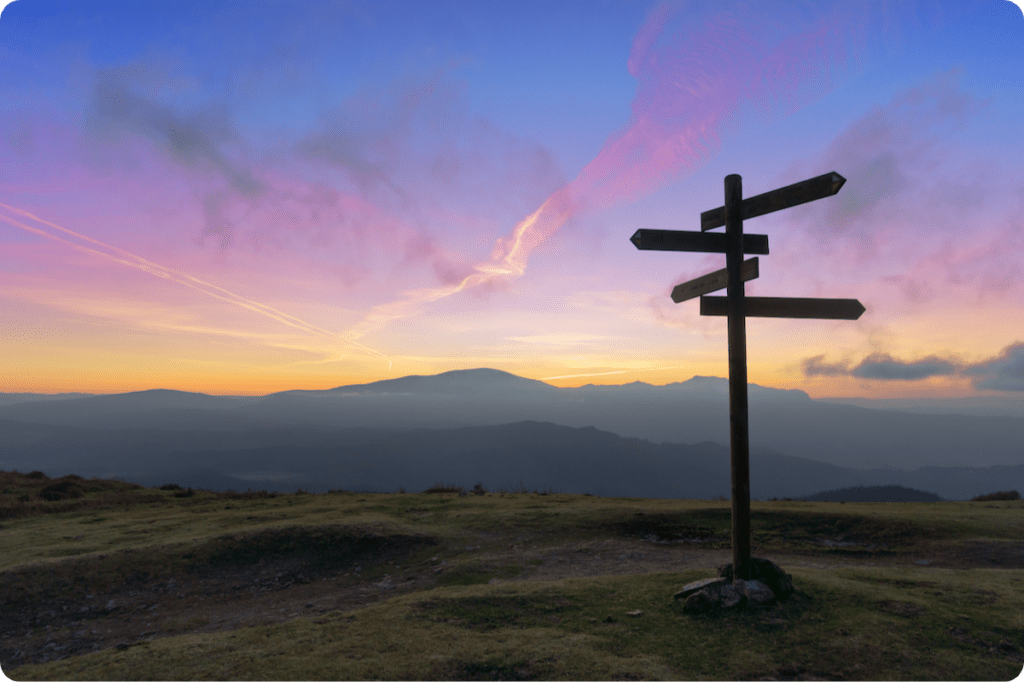 Are you feeling overwhelmed and struggling to set goals, manage tasks effectively, or make progress? A time management coach might be exactly what you need. Learn how time management coaching from a)plan helps individuals increase their productivity, achieve goals faster, and create systems that work for them.
What Is a Time Management Coach?
A time management coach works with clients with a particular focus on improving time management for any number of reasons. These reasons may include the desire to be more productive at work, to rearrange time allocation, or to simply narrow one's focus and attention.
Time management coaching is often part of a greater coaching program that focuses on a broader scope aimed at overall life improvement. Coaching provides the opportunity for personal exploration and the development of skills necessary for successful goal attainment. At a)plan, we call this whole-person coaching. As part of our holistic approach, our coaches often hone in on time management with clients—a common challenge and a clear starting point to improve one's life or work situation.
Who Works with Time Management Coaches?
Anyone with ambitions to improve their time management skills and habits may benefit from working with a personal time management coach. At a)plan, we find that productivity coaching often goes hand-in-hand with time management coaching, as clients benefit from maximizing and effectively prioritizing their time and schedules.
Some common use cases for clients working with time management coaches include:
The busy executive who struggles to make time in their schedule to prioritize family life
The start-up founder who wears multiple "hats" and has difficulty maintaining a healthy work-life balance
The stressed parent who feels overwhelmed and needs help developing daily routines that prioritize self-care
The college student who struggles to prioritize school tasks and overcome procrastination
The freelance consultant who finds it challenging to manage multiple clients.
The skills and strategies acquired through coaching empower individuals to manage their time in a more meaningful way, leading to improved overall productivity and better work-life balance. When coupled with clear communication, goal setting, and personal accountability, time management coaches provide support to help individuals make the most out of every minute.
How to Find the Perfect Coach
Finding the right coach is all about compatibility. For someone hoping to improve time management, the goal should be to find a coach who has worked on that specific objective with previous clients. Most coaches have certain areas of expertise, and although time management is a standard proficiency for any great coach, some may be more experienced in this area than others.
The perfect coach is also someone who can help you look beyond the singular issue at hand. Often, poor time management results from other factors in one's life. Poor focus, unhelpful habits, distractions, or misaligned goals may all be sources for an issue like time mismanagement. As such, you'll want a coach with holistic experience—at least enough to help you beyond the narrow focus of time management. Naturally, your coaching journey will go deeper than just creating some new to-do lists that aim to make you a better time manager.
What to Expect & Common Benefits of Coaching
When it comes to working with a time management coach, be prepared to unpack your current state of being and future desires. A primary goal of the experience is for clients to identify and eliminate destructive behaviors or habits that impede their success, replacing them with healthier habits, routines, and plans that promote productivity and self-discipline.
Three common benefits clients experience when working with a personal time management coach from a)plan include:
Improved focus and productivity, leading to accomplished goals and tasks
Enhanced clarity on priorities, leading to work-life balance
Refined routine and planning skills, leading to less procrastination and greater efficacy.
These benefits are achieved due to some of the core aspects of coaching at a)plan. That includes setting goals, accountability, tracking progress in our new app, and weekly check-ins with your coach. These features of our coaching program have proven transformative for hundreds of clients who have sought change and then created it for themselves through this process. It leads to feeling more in control of one's life and better planning for present and future success.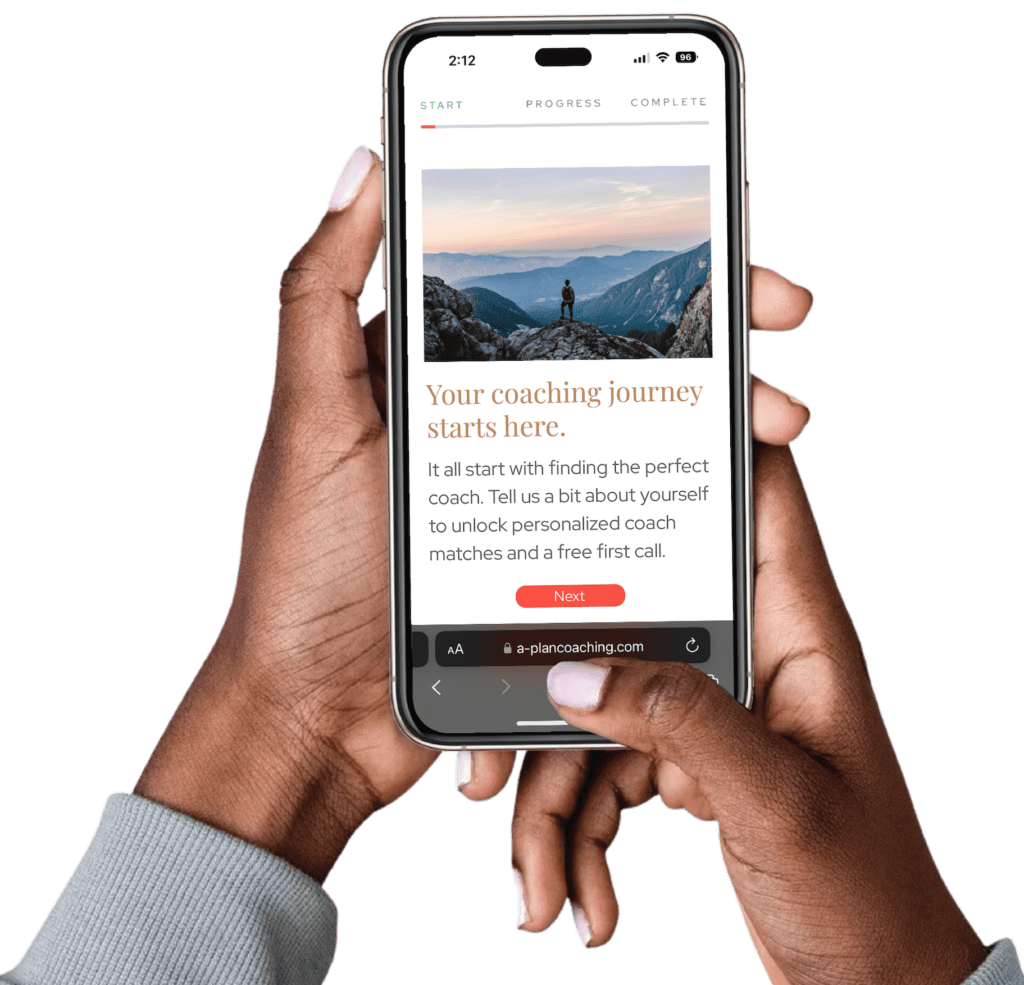 Our free coach-matching tool helps you find the perfect time-management coach in minutes.
Best Time Management Coaches at a)plan
a)plan's roster of 50+ coaches includes many who specialize in time management, task prioritization, daily planning, and building routines. With their help, hundreds of clients have learned new strategies enabling them to become more efficient and organized in their day-to-day lives.
We serve a wide range of folks. Through coaching, college students may see their academic performance improve due to their newfound efficiency. Working professionals may enjoy an improved sense of focus and clarity, allowing them to accomplish tasks with greater ease. Whether it's setting achievable goals or figuring out when to take breaks, our coaches have the experience to help you maximize your time and enhance productivity.
Match with a Coach in Minutes
We understand your time is valuable, which is why our coach matching survey makes it easy for you to match with the best time management coach for your needs. Complete the short questionnaire to provide us with more information about your specific goals, and we'll match you with a personal time management coach to help you achieve them.
Regardless of whom you choose, all a)plan coaches are equipped to empower you to create realistic objectives, develop effective strategies, and increase productivity—all so that your valuable time is spent wisely.
Interested in time management coaching?
Get in touch here to let us know more.