Today's young adults face no shortage of major life decisions and transitions. From navigating a college classroom, to pursuing a career, to finding that first job, it can be a lot within the span of just a few years. And to do it all alone? Unfortunately, this is the expectation most college students face.
At a)plan, among our many different clients, we are proud to be a trusted source of coaching for college students and young adults. In fact, you'd be hard pressed to find an audience more qualified and fit for coaching. With so many new challenges to navigate and goals to pursue, 20-somethings are prime candidates to get maximum value from coaching.
We hear it all the time at a)plan: "I wish I had a coach in my earlier years." So why is it that coaching remains a lesser-known resource, often only discovered by people later in life? In this article, we answer this question and more, as we break down the current landscape of coaching for university students and young adults. For quick access to a specific topic included in this post, click below:
Existing Resources for College Students
Let us begin with a lay of the land. Universities today typically provide a slate of similar resources to their undergrad and graduate students. For many, those resources are extremely valuable. Some of the most common ones include career, academic, financial aid, and mental health services. Many schools also offer DEIB resources, which aim to better support BIPOC and LGBTQ student bodies.
These existing resources all serve specific aspects of a student's life. For students struggling to pick a career path, they might visit the Career Center on campus. A student looking for help with stress management might turn to Counseling and Psychological Services. These different services are incredibly important. But with an eye towards contrasting these resources with coaching, a couple things stand out.
1. Today's Student Resources Are Siloed in Nature
For students looking to work on multiple aspects of their lives (study, work, relationships, mental wellbeing, career planning, habit formation, goal creation, etc.), where do they go? Since most student resources specialize in specific things, a limitation exists for students who have multi-dimensional challenges, goals, and/or ambitions.
2. Sporadic vs. Ongoing Support
There is also a transactional nature to many existing student resources. Students seek support when they decide they need it – which is often random and inconsistent. This contributes to the difficulty of genuine rapport building. Without ongoing support, it's near impossible for students to create connections with people who are always in their corner.
Why Coaching for Young Adults Makes Sense
Coaching is not the solution that replaces today's existing student resources. It's not an and/or equation. Rather, coaching is a highly valuable layer that helps students elevate their lives in a more comprehensive way.
At a)plan, we take a lot of pride in our "whole-person" coaching approach. We believe that the various areas of a person's life never work in silos. That is, one area of a person's life inevitably impacts the others. This is why a)plan coaches serve as both "life coaches" and "career coaches," but we don't box our service into one or the other. All of our engagements dive into some combination of career, school, relationships, finance, health, and more.
4 Key Reasons for Students to Use a Coach
Whole-person coaching for college students makes sense for a number of reasons. While this topic could support an entire book of ideas, here are four key reasons why we encourage life coaches for young adults.
1. Planning and Goal Creation
The blank slate afforded by coaching directly parallels the blank slate enjoyed by thousands of college students. With so many different potential directions to take one's life and career, coaching is a consistent place to discuss, ideate, plan, and pursue an ideal vision for the future. Coaching goals can touch all areas of one's life – from financial, to lifestyle, to classroom, to workplace goals. Whatever it is the student wants to get out of their future, coaching serves to support those ambitions.
2. Navigating Classroom and Workplace Challenges
Most young adults face a number of similar challenges: Difficult professors, job searching, office politics, identity discovery, and more. The transition to the workforce particularly brings new challenges that can be difficult to manage. How does one manage a boss who doesn't value their entry-level team members? Or a company that has a poor DEIB program? Or an awkward conversation that needs to be had? a)plan coaches specialize in being that critical level of support and thought partnership for those in these common situations.
3. Developing the Changemaker Muscle Early
The best investment a 20-something can make is an investment in themself. The habits we form as young adults have the power to shape the decades ahead. A changemaker is anyone who has the ability to create change for themself, or for the world at large. Coaching is among the best ways to learn how to become a changemaker, and how to develop positive habits that will compound in value over the coming years.
4. A Dedicated Thought and Accountability Partner
To combat the challenge of "sporadic" support, coaching is designed to be a consistent, ongoing tool to keep people on whatever track they desire. Your coach is both a thought partner and an accountability partner who can be reached at all times. Not only do coaches help users discover what they want, they are there at each step of the way to hold users accountable to make sure they actually get what they want.
Coaching for College Students an an Opportunity for Universities
Students who read this post might be intrigued by the opportunity to work with a coach. But what does it all mean for universities? How can schools across the country tap into the growing popularity of coaching as a way to support their students?
Step one is to simply recognize coaching as a promising resource for young adults. Consider how many students don't even know about coaching, but would benefit greatly from it. Here's just a shortlist of use cases:
Students who are unsure and stressed about the future
Students who need help identifying what makes them tick
Students who are navigating a change in majors
Students who are struggling to find their voices, identities, and worldviews
Students who are trying to juggle the many distractions of college life
With an understanding of the many, many use cases of coaching, universities can be better equipped to point their students to the right resources and providers. For a growing number of universities, a)plan is proud to be included on that shortlist.
How a)plan coaching Found Its Roots in the Classroom
At a)plan, we've had a special bond with students and universities since our inception. In 1984, Dave Ellis, the father of a)plan founder and CEO, Sara Ellis Conant, wrote a book titled, "Becoming a Master Student," which was the best-selling college textbook in America for over 20 years. Through this book, Dave has coached thousands of students on how to reach their full potential in the classroom, and subsequently, in life.
Using the same tools he used to coach students, Dave became one of the founders of the greater coaching movement in America. He also wrote "Life Coaching: A Manual for Helping Professionals," which inspired many of the decisions that went into the creation of a)plan. Dave now serves on the a)plan leadership team as an advisor and mentor for coach training and methodology.
a)plan for Universities: Discounted Coaching for Students
We strongly believe in the promise of Coaching for Everyone at a)plan, and we are proud to deliver on that promise. As this article explains, today's students and young adults are among some of the most likely people to benefit from professional coaching. But many don't know where to look or how to go about finding a trusted provider.
Recognizing an opportunity to make coaching more accessible to younger generations, we created a)plan for Universities. Through this program, students and recent graduates of participating universities enjoy discounted coaching services from a)plan.
a)plan for Universities was first rolled out among universities in the San Francisco Bay Area. Schools of additional locations are in the process of being invited. If you're a student or staff member who would like their school to participate in a)plan for Universities, please use the form below to get in touch and learn more about our discounted coaching for students.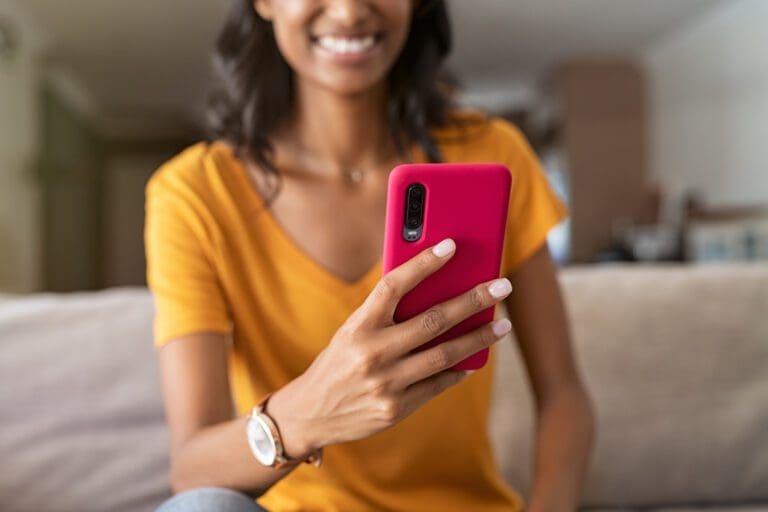 Get in touch
Interested in discounted coaching through
a)plan for Universities?