Coaching for changemakers. It's a tagline we chose carefully at a)plan coaching, and one that embodies so much of what our community represents. At its core, coaching is a vessel for change, growth, and powerful breakthroughs. Those who commit to coaching are committed to the process of consistent self and/or world improvement.
We're extremely fortunate to work with folks who are deeply committed to change for the better. And since changemaking is such a critical part of the a)plan brand, we wanted to answer some key questions on this topic. What is a changemaker? How do people create change? What's required to pursue goals and habits that stick?
In this post, we answer your questions on what is meant by "changemaker," and we offer some pro tips on how to create lasting change, including:
Work Backwards From Goals
Use Small Steps to Create Big Leaps
Write Down Your Progress
Embrace Accountability with a Thought Partner
What Is a Changemaker?
A changemaker is anyone who is interested in creating change for themself, for their organization, or for the world at large. Changemakers are those who see opportunity to improve the status quo and take action to do so.
At a)plan, we work with changemakers of all kinds. For example, Tides Foundation is a nonprofit accelerator helping to create change in many important areas, from the environment, to health care, to immigrant rights, to human rights, and more. Tides Foundation itself is a changemaker, and the awesome folks who have committed to Tides' mission are changemakers as well.
Another example is Urban Sustainability Directors Network (USDN), an a)plan client that tackles complex and systemic issues, including climate change and systemic racism. USDN is the epitome of a changemaking organization as its members seek to create a better tomorrow – not just for themselves, but for the entire world.
The truth is, anyone who works with an a)plan coach is a changemaker. The act of taking that first step and hiring a coach is a commitment to change – even if just on a personal level. Coaching helps users create positive change in their lives in any number of ways, as it did for the many individuals on our testimonials page. Here are a couple highlights.
"My a)plan coach has given me tools to navigate day-to-day challenges while helping me meet longer-term goals aligned with my true purpose." 

-Natalie N., Sustainability Director from Great Barrington, MA
"I have become stronger, more resilient, more clear, and more grateful–through the coaching I received from a)plan." 

-Laura M., Educator from Palo Alto, CA
4 Pro Tips on How to Create Lasting Change
How do people create change that sticks? Continuing to pursue goals requires a handful of key things all working together. At a)plan, we see coaching as the foundation upon which lasting change is built. Through coaching, users benefit from key strategies that help to create lasting change. Here are four of those strategies, which are used across nearly every a)plan engagement.
1. Work Backwards From Goals
It's impossible to create meaningful change without first asking the fundamental question, "What do you want?" Perhaps the most foundational step in changemaking is getting very clear on the change you seek to create. Then, with some well considered ideas, it's about setting goals to work towards.
Coaching goals take many different shapes and sizes. At a)plan, we help entire organizations get clear on their goals and subsequent plans to achieve them. We do the same thing at the individual and team levels. Since we operate with a consistent coaching method, the magnitude of a goal makes little difference in our approach. What matters most is developing a north star, which then unlocks the creation of Multiple Action Plans (or roadmaps) to reach those goals.
2. Use Small Steps to Create Big Leaps
It's important to know where you're headed. That's why goals are so critical when planning out how to create lasting change. But meaningful breakthroughs don't happen overnight. That's why changemaking is a process of making small, noteworthy steps.
Recognizing these smaller steps – sometimes called micro accomplishments – is a critical aspect to creating change. A micro accomplishment is anything that you intentionally do in service of a larger goal. If you have a fitness goal, taking the stairs as opposed to the escalator is a micro-accomplishment. If you have a budgeting goal, grocery shopping instead of the more expensive delivery option is a micro accomplishment.
Getting into a "micro accomplishment mindset" is a highly effective way to keep your goals front and center. What you'll find is there are always small opportunities to chip away at your goals. And giving yourself credit each time is a way to create positive reinforcement for yourself.
3. Write Down Your Progress
Even with micro-accomplishments, writing down your progress can be an extremely powerful tool. As neuroscience research tells us, the cognitive processing that takes place when you write down a goal or accomplishment multiplies its impact significantly.
Understanding the importance of habits, goals, and progress tracking, we created the a)plan coaching app. The app is a place for coaching users to record even the smallest steps they've taken towards a goal. And it was designed to be a shared space between coach and client, so coaches are able to see the progress, ask questions, and provide positive reinforcement.
For non-coaching users, writing down progress in a notebook or a notes app is certainly a good start. While those don't have all the features of a dedicated coaching app, the process of writing down your progress is always beneficial.
4. Embrace Accountability with a Thought Partner
Creating change is hard. And to do it all by yourself is even harder. For most coaching users, their coach becomes an invaluable sounding board, collaborator, and accountability partner.
Tackling major challenges is simply easier when you have someone with whom to consistently check in. Like anything else in your life that requires maintenance, changemaking is no different. Going to the dentist, washing your clothes, getting a haircut. For committed changemakers, maintaining goals and habits should be seen as no different. 
Checking in with your coach, who holds you accountable to your goals, can and should feel just as routine as any other necessity in your life. And with a)plan, while most users meet with their coaches once a week, all engagements come with unlimited texting access. So your coach is always just a text away.
Continuing to Pursue Goals Requires a Tool Like Coaching
To tie it all together, for many changemakers, maximizing success requires a tool like coaching. The pro tips above can be used by anyone, but through coaching, they all take center stage to provide a comprehensive experience.
Creating change doesn't just happen. It takes intentional decisions, strategies, plans, habits, and more. That's exactly why coaching has become a preferred resource for changemakers across the world. It's flexible enough to mold to any person's situation, yet rigid enough to create consistent life-changing results.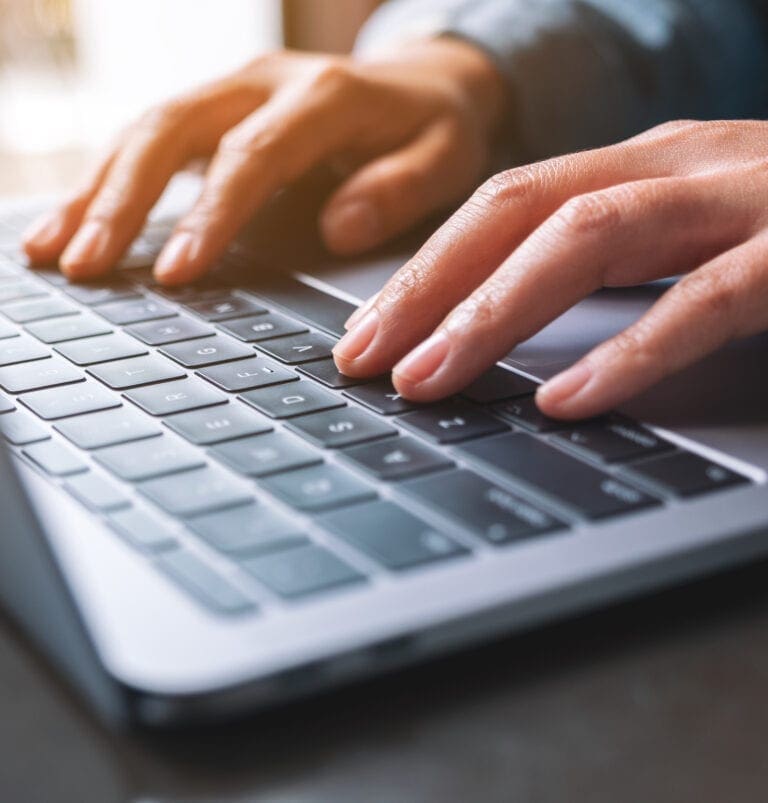 Get in touch
Are you a changemaker looking for coaching support?