To harness the power of coaching to the fullest extent, few better use cases exist than coaching for new managers. Typically, the first-time manager with limited leadership experience has lots to learn. Coaching provides a prime opportunity for managers to learn as they lead, a combination that maximizes value for both the individual and the company for which they work.
This guide aims to help educate executives, founders, people managers, and more on the value of coaching for new managers. At a)plan coaching, an overwhelming number of our customers trust us to provide coaching for new managers, among other coaching and training services. Recognizing some common patterns across these engagements, we saw an opportunity to package up our insights to share with the greater People Ops community. Included in this guide are the following topics:
First-Time Manager Challenges
Coaching for New Managers as the Solution
3 Key Benefits of Coaching for New Managers
Designing a Customized Coaching Plan for Your Organization
First-Time Manager Challenges
In order to understand the full value of coaching for new managers, we must first consider the challenges faced by the first-time manager. New managers struggle in roles of elevated responsibility for a number of reasons, but as mentioned above, predictable patterns exist no matter the organization. At a)plan, having worked with hundreds of new managers across dozens of companies, we've become quite familiar with those patterns.
Why do first-time managers fail?
Most commonly, first-time managers fail because they aren't properly trained on how to actually manage people. When thinking about management roles, it becomes crucial to separate one's hard skills (technical abilities) from their soft skills (leadership abilities). While both are critical for managerial success, both are not always weighted equally when considered by those in charge of rewarding promotions.
Companies often reward technical performance before anything else. That means if an employee produces excellent business results, they are likely on a path to a management role. This is extremely common in fast-paced companies and startups, where priorities tend to favor company growth over internal personnel dynamics.
The problem with hard skill-based promotions is that they don't always consider leadership aptitude. Getting a promotion to a managerial position isn't any old promotion! Managing people is a big deal, and companies should consider this side of the coin just as much as the other side.
For more on first-time manager challenges, a)plan coach Amy Chiang shares her expert perspective in this Q&A on leaders' roles in creating culture. To summarize much of these key points on new manager challenges, here's an excerpt from Amy:
"​​Employees are dropped into managerial roles for individual performance that is completely independent from their leadership abilities… As a coach, I find myself supporting the learning path for many of these individuals to become great leaders, so that they are more aware of the responsibilities that go beyond simple managerial duties."
Coaching for New Managers as the Solution
There exist many resources for new managers, but few are more powerful and effective than coaching. When a company invests in coaching for its managers, the ripple effect of that investment reaches all levels of the organization. At a)plan, we call this the creation of a "coaching culture."
But don't just take our word for it. The effectiveness of coaching for managers is well reflected in the testimonials provided by a)plan clients. For example:
"The intentionality that Susan, my a)plan coach, has helped me bring to my work and to my management style has been nothing short of transformative for me."

-Leena Bhutta, Doris Duke Charitable Foundation
"Working with a)plan has been a meaningful part of continuing to elevate my self-awareness and managerial style to continually improve collaboration with team members across diverse skill sets, backgrounds, and domain knowledge."

-Martin Alvarez, Long-Term Stock Exchange (LTSE)
Every manager discovers their own unique benefits through coaching. The process is designed to mold to the user however they so choose to gain value from the experience. That said, most organizations benefit from similar results of creating a coaching culture. That brings us to a few of the key benefits of coaching for new managers.
3 Key Benefits of Coaching for New Managers
A well designed coaching program helps an organization pursue any number of goals and possibilities under consideration. Every engagement is unique. But as mentioned before, companies can expect some consistent patterns when bringing coaching to new managers. Here are three key benefits.
1. Creating Goals Alignment Between Managers and the Organization
In many a)plan engagements, we first work with the highest levels of leadership to get clear on the big-picture company values and goals. This gives us a pivotal starting point for our coaching work, as we can then identify alignment and misalignment throughout each level of the organization – from executives, to managers, to employees.
All a)plan users launch their coaching journeys with three main coaching goals. When working with managers at companies, at least one of those three goals is designed to be company-related. Some examples of company-related goals include maintaining certain sales goals, making key hires, or improving one's feedback scores within their team.
With this values-aligned approach to coaching for new managers, a huge opportunity exists for a company and its people to grow as one cohesive unit. As coach Amy Chiang says about the flexibility of this goal-creation process, "It entirely depends on the organization and the desired outcomes for an improved future version of the org."
2. Overcoming the Limitations of Self-Evaluation
A core belief at a)plan is that everyone is limited in their ability to see themselves as others do. Through working with a coach, managers gain an invaluable source of unbiased thought partnership. This allows them to better reflect on their own actions, values, and habits.
A highly effective tool that we commonly use to supplement coaching is the 360 Degree Review. Through a 360 Degree Review, which is facilitated by an a)plan coach, a manager receives feedback from all angles – including from peers, managers, direct reports, and more. Few things provide a better coaching launchpad than the thorough pool of data gathered from this exercise.
For company cultures to thrive, management and role modeling cannot be decoupled. Each level of an organization looks up to the next level for signals and cues on what is appropriate or expected in the workplace. That means that first-time managers must have a clear understanding of organizational values, team values, and personal values. They then need to commit to those values and live by them every day.
Note that everyone carries with them both stated and unstated values. Oftentimes, it's the unstated values that cause confusion and distrust among teams. These are the values that are communicated through one's actions instead of their voice, and often they are most important. For example, do you have a stated value of encouraging healthy work-life-balance, yet you send emails to your team at 2am? The unstated value here is that it's acceptable to blur the lines of a healthy work-life balance. That incongruence between stated and unstated values makes it near impossible for managers to earn trust within their teams.
With the help of a dedicated coach, new managers are much more effective in identifying incongruences in what they say vs. what they do – a skillset that they likely didn't need in prior roles. They also can look upwards in the leadership chain to better identify any misalignment in that direction as well. When more people in an organization develop this muscle, opportunities arise to make big improvements and breakthroughs.
3. Developing Skills and Emotional Intelligence
There is no better teacher than experience, and coaching for new managers provides just that. Coaching sessions are designed to be a place to practice anything that serves the coachee. Preparing for a difficult conversation that requires empathy? Working out the kinks of your stated and unstated values? Coaching is where real progress is made.
At a)plan, we always start with what is working. Everyone has strengths, and building on those strengths is core to our process. We also make space to work on the management skills that are less developed – the ones that require some extra practice and consideration.
For the first-time manager looking to improve their emotional intelligence, or to upskill their toolbox, weekly one-on-one coaching provides a steady, consistent space to do so. And the value proposition is clear for companies that provide these kinds of resources for new managers. When managers get better at their jobs, the entire organization enjoys improved teamwork, collaboration, trust, engagement, retention, and more.
Designing a Customized Coaching Plan for Your Organization
For any organization looking to bring coaching to their managers, executives, or employees, customization is critical for success. If organizations have unique goals, it follows that any successful coaching program should have the flexibility to serve those unique goals.
Some coaching platforms offer a one-stop-shop service with little room for customization. With these services, organizations miss out on a bespoke coaching approach through which multiple layers of the organization are considered. At a)plan, we are proud to commit to the importance of customization. We specialize in program design to help customers create coaching plans that makes sense given the overarching goals at stake. Then we deploy our consistent coaching method at scale to work towards those desired outcomes.
Some a)plan coaching engagements focus exclusively on DEIB initiatives, some focus exclusively on new managers, and others take advantage of our wider suite of services. The common denominator among them all is that when people are better supported in the workplace, everyone wins. New managers who work with coaches can attest to that – and so too can the organizations supporting them.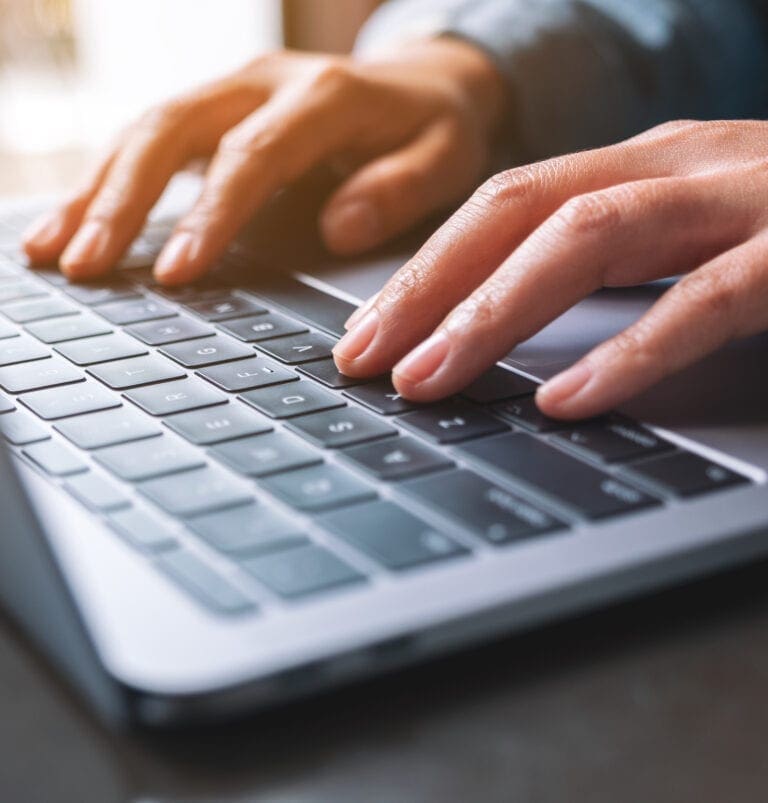 Get in touch
Considering coaching for new managers at your company?