Jump to section…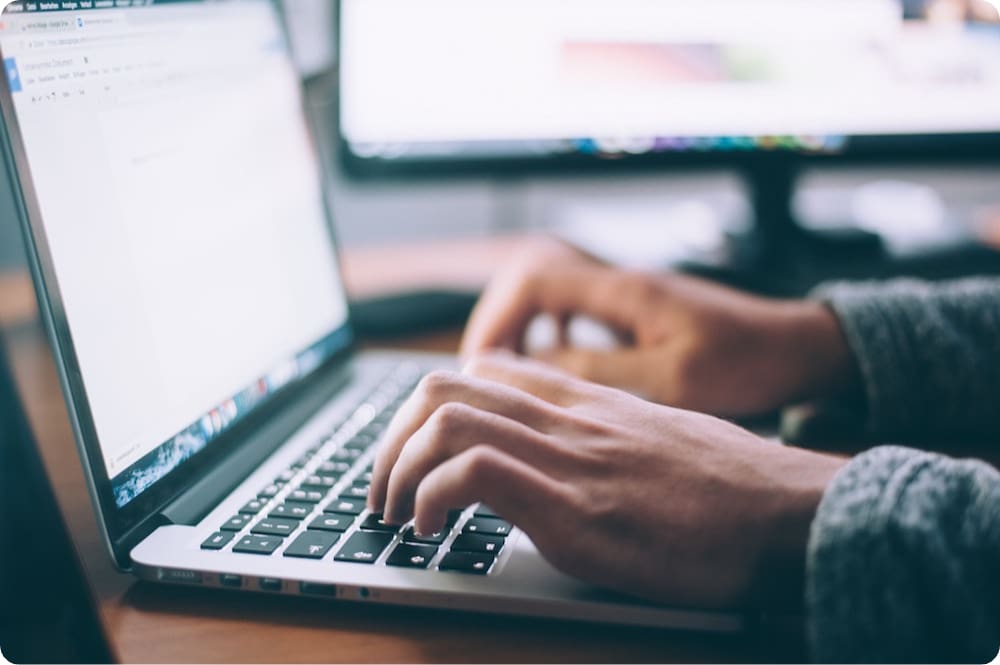 Coaching is still a relatively new industry for mainstream audiences. While it's becoming better known that many of today's leading changemakers have coaches, questions still linger for those searching for the right solution—starting with the difference between team coaching and one-on-one coaching.
While the terms themselves reveal some obvious differences, team coaching and one-on-one coaching both come with some nuances worth defining. This article leaves no stone unturned as you learn when and why these forms of coaching make sense in different circumstances.
What Is Team Coaching?
In team coaching, one coach facilitates coaching sessions for a team within an organization—usually a leadership team or a functional team, such as sales or IT. The experience revolves around collective team goals which may range widely depending on the organization.
Team coaching may be facilitated in a number of ways, and designing the right program depends on the preferences of the group. At a)plan, we've led team coaching both virtually—through our coaching app—and in person.
In one example with a large philanthropic organization, we held multiple day-long retreats to help the executive team reflect and iterate on the organization's cultural aspirations. In another case, we held a series of bi-weekly one-hour sessions over six months to help a number of account teams build cohesion and collaboration skills.
Team Coaching Topics
Some of the most common goals for teams pertain to change management, collaboration, diversity, equity, and inclusion (DEI), communication, and leadership. When used effectively, team coaching helps an organization make major strides toward desired outcomes in these areas of focus. Here's a comprehensive list of topics we help teams navigate through coaching at a)plan:
Diversity, equity & inclusion
Managing ambiguity
Time management
Influence and negotiation
Decision-making and role clarity
Giving and receiving feedback
Goal setting
Problem solving
Coaching peers & direct reports
Mindfulness
Executive presence
Email effectiveness
Management essentials
Delegation
Owning your career
Overcoming imposter syndrome
Effective communication
Effective meeting etiquette
Courageous communication
Culture transformation
3 Key Benefits of Team Coaching
Key benefits of team coaching include increasing team alignment, having a dedicated space to hold real conversations, and giving leadership teams an extra boost of support. While that list is not exhaustive, any team that works with a coach can expect to enjoy the following perks.
1. Team and Organizational Alignment
Team coaching offers the opportunity for an entire team to align both interpersonally and tactically. While the experience itself is a team-building exercise, it's the planning, intention-setting, and follow-through that make it such a valuable use of time. A program geared around key goals and objectives is one of the best ways to get aligned on what really matters as a team and, subsequently, as an organization.
2. A Dedicated Space to Get Real
Some of an organization's best insights and discussions never see the light of day, simply because teams fail to create the right environment for collaboration. Team coaching is not only a space to have important discussions, it's a space that encourages real discussions. It helps teams reveal the good, the bad, and the ugly in ways that encourage psychological safety. A coach helps maximize every voice in the room to uncover invaluable nuggets of information. Then they help the team put that information to use in practical, action-oriented ways that level up the entire organization.
3. Leadership Needs Support, Too
When most people need support in the workplace, they turn to their manager or supervisor, but many of those in leadership roles have no obvious source of support. While a management team can lean on one another, it helps to have a neutral party in the mix to help steer conversations, act as a sounding board, and hold the team accountable. That supporting role is exactly how a coach serves each team member's ability to contribute and show up as their best.
What Is One-on-One Coaching?
In one-on-one coaching, an individual meets with their coach on a consistent basis to work on individual goals, habits, and intentions. One-on-one coaching is designed to meet the individual wherever they are in life. For some, that means it revolves around work and career growth, while for others, it's about life and personal growth. For the majority of users, however, coaching is a tool for whole-person wellness and success, which means all aspects of one's life receive attention in the experience.
Because this is the most immersive coaching experience, it's also the most impactful. A coach serves as your dedicated thought and accountability partner. By meeting every week, as clients do at a)plan, the path to personal transformation and growth becomes clearer than ever.
It's important to note that some team coaching programs leverage one-on-one coaching as part of the same program. In fact, the most effective programs involve one-on-one coaching for each member of the team, along with group sessions designed for real-time collaboration, discussion, and ideation. Companies that have benefited from this type of hybrid program with a)plan include Autodesk, Stripe, Tides Foundation, and more.
3 Key Benefits of One-on-One Coaching
Key benefits of one-on-one coaching entirely depend on the individual. However, some common benefits you can expect from coaching: It helps you change habits easier, it improves both your wellness and performance, and it's an entirely customizable experience.
1. Unlock Easier Habit Change
Recent research from neuroscience and behavioral psychology deeply influences a)plan's coaching approach, and the importance of habit change takes center stage in that research. Through our coaching app and our weekly coaching model, a)plan clients discover some of the breakthrough pillars that make habit change attainable. That's important because if you're able to break old habits and start new ones, then you gain a new capacity for following through on your goals and reaching your highest aspirations.
2. Improve Wellness and Performance at Once
Some people start their search for a great coach by trying to hire either a wellness or a performance coach. The reality is that these two focuses are inextricably linked. While you may set out to create a coaching goal around work performance, it's often the case that personal matters (e.g., sleep, relationships, exercise) often play a major role in that outcome. That's why a)plan specializes in a holistic form of coaching that enables clients to improve wellness and performance simultaneously, as opposed to looking at each in a vacuum.
3. Make the Experience Your Own
One-on-one coaching is the ultimate clean slate. Your coach is there to meet you wherever you are in your life or career. Their only agenda is your success and fulfillment, which means your experience can take whatever shape you desire. At a)plan, we train our coaches on our proprietary coaching approach which is designed to be effective no matter your circumstance or bespoke goals.
Maximize Coaching Impact with a Combination of Both
As mentioned a few sections earlier, the most impactful coaching programs leverage a combination of both team coaching and one-on-one coaching. While both are useful on their own, it's often the one-on-one attention for each team member, combined with group collaboration, that generates transformative results for organizations.
It's one thing for one member of a team to benefit from coaching. But when applied to team contexts, that solo progress can only go so far. That one individual develops new skills, learns new vocabulary, and manages situations in new ways thanks to their coach. But it's only once the whole team has a chance to experience coaching for themselves that any one person's progress begins to have a wider-reaching impact. That shared team context unlocks a path toward developing a true coaching culture.
To learn more about the different forms of coaching offered at a)plan, let us know a bit more about your current situation. We welcome the opportunity to chat about a custom-designed program fit for your organization's needs.
Interested in coaching for your team or yourself?
Get in touch with us here.