Jump to section…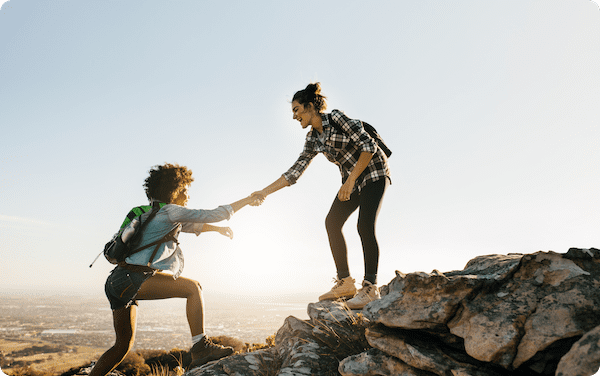 What Is Nonprofit Coaching?
Nonprofit coaching is a resource designed for leaders, managers, and employees of nonprofit organizations to maximize their impact and effectiveness. With a coach by their side, nonprofit leaders gain support and discover new ways to advance their changemaking goals and visions.
Coaching for nonprofit leaders is one of the most impactful resources available to organizations today. Working with dozens of nonprofits, we at a)plan coaching have seen firsthand how a coaching culture can change an organization for the better. We are proud to be the driving force behind organizational transformations for nonprofits in the environmental, human rights, and social justice spaces.
Some may refer to nonprofit coaching as nonprofit executive coaching or nonprofit leadership coaching. For our purposes, we'll use these terms synonymously, as they both aim to describe coaching for nonprofit leaders.
3 Key Benefits of Coaching for Nonprofit Leaders
Nonprofit leadership coaching brings a number of key benefits, both at the individual and organizational levels. Here are a few of the most common benefits we see when coaching nonprofit leaders.
1. Coaching Provides a Space to Look Inward
Changemakers sometimes need to change themselves before changing the world. For some leaders in the social impact space, the challenge of taking care of themselves limits them the most.
We all do our best work when we are well-resourced. But, far too often, we lose sight of this fact. Feeling depleted and overwhelmed is incredibly common and very understandable for nonprofit leaders. Important work feels like it can't happen fast enough. The result is that we sometimes sacrifice our own well-being in favor of creating the change we so passionately want to see in the world.
Coaching for nonprofit leaders is one of the best ways to reclaim that critical balance required to make a huge impact on the world. Looking inward often leads us to set new goals and pursue new actions for both ourselves and our organizations.
2. Nonprofit Success Requires Action Planning
Affecting change is no small task. Nonprofit leaders know better than anyone that no amount of ideas, conversations, or wishes will create change without action.
The very essence of a)plan's coaching method revolves around action. We work with clients to identify and create Multiple Action Plans, or MAPs, in service of their goals. This consistent method serves smaller personal goals, or larger organizational goals.
As an example, a coaching client may set a personal goal to improve their work-life alignment. The client could simultaneously work towards a much larger goal related to an environmental aspiration shared by the nonprofit for which they work. While very different, action is required to realize both of these goals. Your coach is the ultimate thought and accountability partner to plan then take that action.
3. Coaching Elevates the Entire Organization
When individual employees are supported, the entire organization thrives. We often refer to this as the creation of a coaching culture. When an organization successfully achieves a coaching culture, the ripple effects of coaching touch every corner of the organization.
Coaching for nonprofit leaders is a great place to start in setting the tone for a coaching culture. When leaders are well supported, they are better equipped to champion organizational values, listen to all voices in the room, support employee success, and more. A coach is a leader's go-to resource for developing the skills and emotional intelligence to foster a healthy, thriving team. When all leaders in the organization have access to such a resource, the entire organization reaches new heights.
Coaching for Nonprofit Leaders: How It Works
At a)plan, we are committed to supporting changemakers with coaching. Naturally, that means we love working with nonprofits and empowering them to maximize their positive impact in their areas of focus and throughout society as a whole.
What does coaching for nonprofit leaders look like in practice? The short answer is that every engagement is different. Depending on your organization's overarching goals, we design a customized program that maps out key details of the engagement, including who will receive coaching, objectives of the coaching, and the type(s) of coaching. For a more detailed look at how we craft our coaching programs, look no further than this article on building healthier organizations with coaching.
For organizations looking to maximize the impact of coaching, we recommend one-on-one coaching combined with some form of shared coaching experience, like team coaching. In some of our most successful engagements, a)plan customers made use of our entire suite of services:

👥 One-on-One Coaching
🚀 Team Coaching
📣 Training Sessions
🔄 360-Degree Reviews
Nonprofit leaders receiving one-on-one coaching can expect a consistent experience from a)plan. That consistency is key to the scalability of our coaching: with all employees experiencing a consistent coaching approach, the entire organization elevates at the same pace.
a)plan coaching Highlights
Weekly one-on-one coaching sessions
Flexible scheduling with coaches
Entirely virtual (clients can meet with coaches via video or phone)
Proprietary coaching app for progress tracking and coach communications
Unlimited texting access to your coach
Through one-on-one coaching with a)plan, clients track progress toward three primary goals. We conduct periodic evaluations with customizable questions to provide trend summaries and ROI insights to organization leaders as the engagement progresses.
How Nonprofit Coaching Drives Positive ROI
At a)plan, we've conservatively estimated that our coaching generates a 4x ROI for organizations at a minimum. When factoring in the predictable outcomes driven by coaching, like improved employee retention, improved performance, and increased engagement, the numbers speak for themselves.
Many a)plan customers would be the first to report that the ROI of coaching well exceeds our 4x estimate. We are proud to support changemaking nonprofits such as Civilla, Data for Black Lives, Cities United, the Weingart Foundation, and many more. The consensus among these organizations: coaching is a powerful resource from which organizations can extract value in many ways.
As the longtime provider of coaching for non-profit powerhouse, Tides Foundation, we've collected years of organization-wide feedback. Coaching ROI for Tides primarily came in the form of dramatically reduced employee turnover, improved employee performance, and a renewed sense of employee engagement and belonging. Look no further than the metrics:
ROI of Coaching for Tides Foundation
Worthwhile Investment
100% reported that "coaching with a)plan was a good investment of my time and energy."
Enhanced Performance
93% reported that "through working with a coach, I have improved my performance."
Reduced Turnover
Tides credits a)plan with its 35% reduction in employee turnover over the span of our 2-year program.
A Custom Coaching Program for Your Nonprofit
How do you go about bringing coaching to your nonprofit leaders? At a)plan, we are well known for our bespoke approach to program design. That is, we create customized coaching programs for our customers based on who will receive coaching, what types of coaching (e.g. one-on-one and/or team coaching), and the desired outcomes of the coaching.
After designing a coaching program for your nonprofit, we move to implementation. All program participants begin our launch exercises and onboard to our proprietary coaching app and dashboard. At this time, program participants are hand-matched with coaches from our roster of nearly 50 coaches, many of whom have a background in nonprofits and particularly specialize in coaching at nonprofits.
Our mission at a)plan is not to be the biggest coaching provider for organizations and nonprofits, but rather the best. Our diverse roster of highly vetted, experienced, and consistently trained coaches are a testament to our commitment to that mission.
Expert Nonprofit Coaches at a)plan coaching
Because we serve many nonprofits at a)plan, nearly every one of our coaches has experience working with nonprofits. They understand the nuances and challenges of nonprofit work, how to optimize for impact, and how to unify behind big, collective goals.
Here is a small sample of our coaches who have helped leaders and employees of nonprofits elevate to new levels of wellness and success. To work with coaches like these and more, click here to let us know a bit about your nonprofit and what you hope to achieve with coaching for your organization.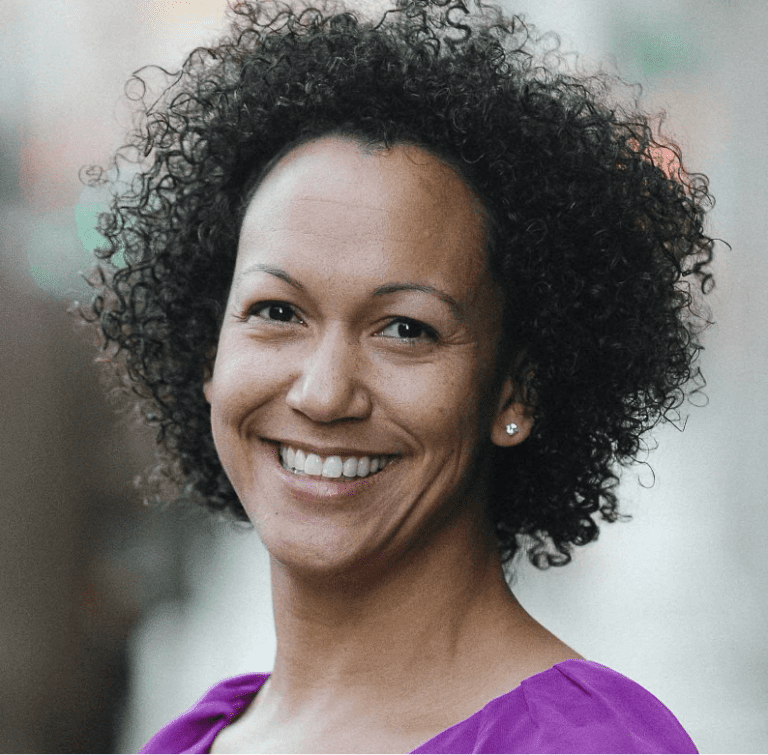 As a coach, I bring a lot of experience in social change from my work as a senior leader within nonprofits and governments.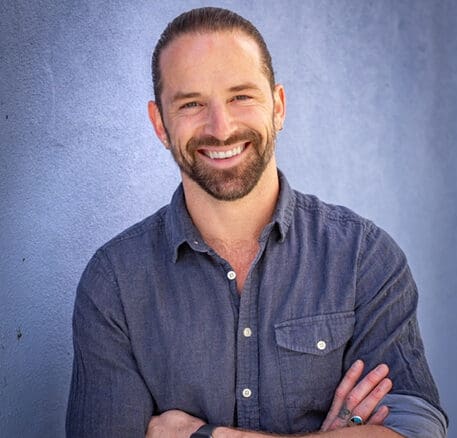 I have extensive experience coaching among the LGBTQIA community, performing arts companies, nonprofits, and corporations.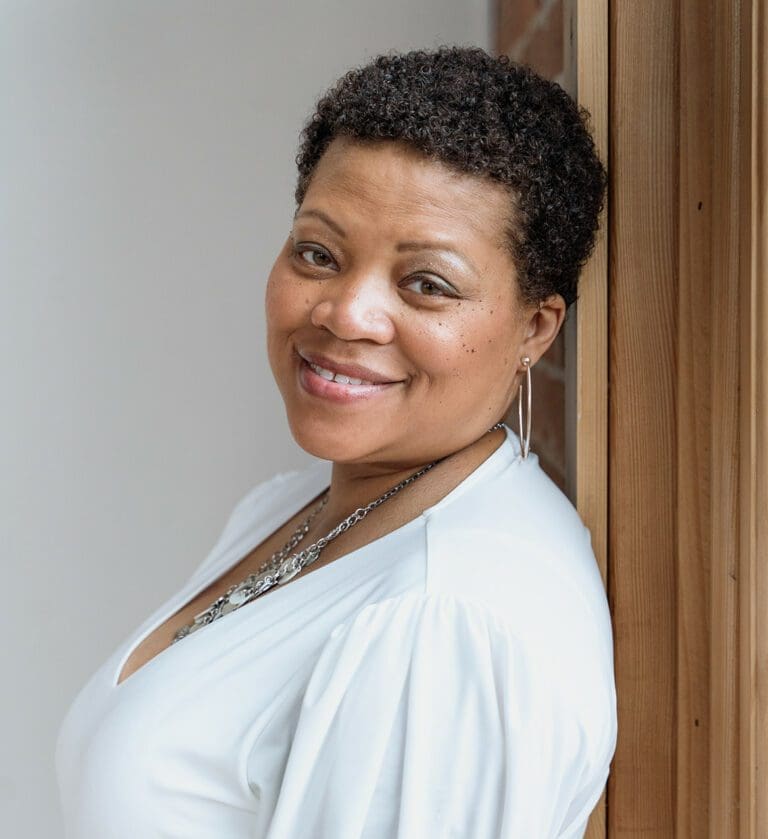 I love to help people find their "purposeful path." I live for that moment when a client finds their path and the light bulb turns on.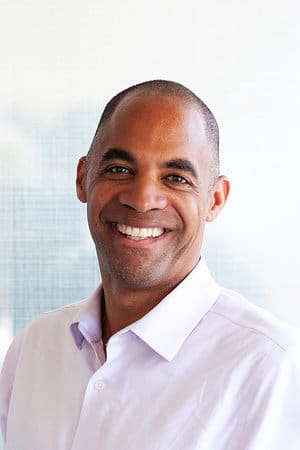 I love working with leaders of color who are trying to make positive change in communities of color across the country.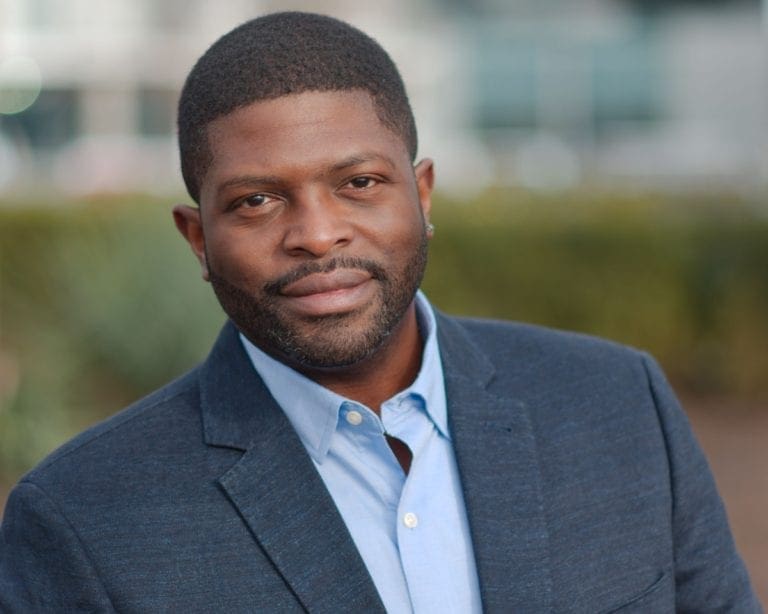 The real power in coaching is allowing you, the client, to understand and unlock all of your potential to get where you want to be.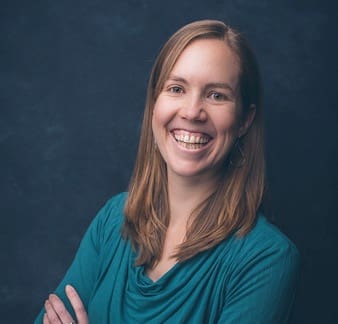 It's rare today that we take a step back to think about what we really want for ourselves and our surroundings. Coaching is the space to do that.
Interested in bringing coaching to your nonprofit?
Get started by telling us a little about your organization.